Delta Air Lines intends to resume its membership with US airline lobbying organisation Airlines for America (A4A) in 2020, more than four years after the carrier ditched the trade group amid policy disputes.
Delta stepped away from A4A in October 2015, saying the $5 million it paid in annual dues would be best used to invest in the company.
At the time, Delta was the lone US major airline opposed to A4A's promotion of a plan to strip air traffic control from the FAA and place it under a private organisation.
Delta reversed its position in 2017, supporting a privatisation effort led by President Donald Trump. ATC privatisation has so far failed.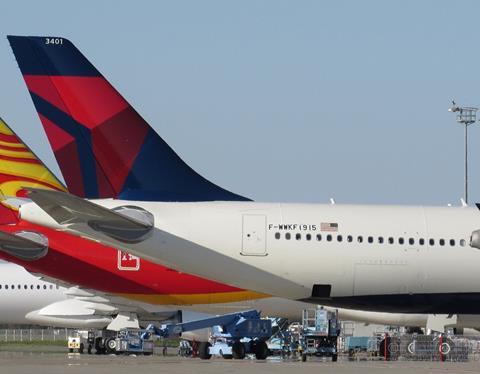 Delta also attributed its 2015 departure to A4A's failure to back a campaign by Delta, American Airlines and United Airlines to convince the US government to curtail expansion in the USA by three Middle East airlines – Etihad Airways, Emirates Airlines and Qatar Airways.
The US majors argued that the Middle East competitors had received tens of billions of dollars in unfair government subsidies.
Delta and A4A disclosed their intention to renew ties in an 18 December media release.
The release provides no details about Delta's change of heart, and the carrier did not immediately respond to a request for comment.
"Delta and our employees look forward to rejoining A4A and working jointly with other airline members to address issues that impact our people, our customers and the communities we serve," says Delta chief executive Ed Bastian in the release. "We are committed to the future of commercial aviation, and will work together with A4A to support priorities like promoting sustainability initiatives, fighting unnecessary passenger taxes and advocating for policies that enhance the travel experience."
A4A chief executive Nicolas Calio says his group is "a stronger association with Delta as a member".