The digital transformation of flight operations offers great potential for efficiency, but it is key to get regulators involved in the process, and redundancy could be a challenge, particularly for younger pilots.
A panel discussion at the IATA World Safety & Operations Conference in Hanoi highlighted progress in recent years in doing away with pilot's carrying reams of paperwork in favour of electronic flight bags (EFBs) in the form of tablet computers such as the Apple iPad.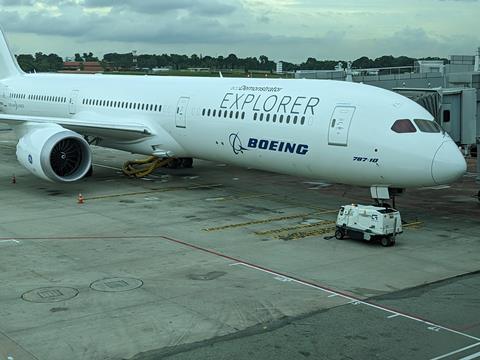 Jeffrey Williams, principal design lead at Boeing Global Services, contends that in future connected EFBs will help crews deal with complexity, as they can be integrated with avionics and weather/wind updates. This will complement predictive decision making and more efficient (and environmentally friendly) trajectory based operations (TBOs).
He offers the recent example of four air navigation services providers conducting the world's first multi-regional TBOs with the Boeing 787-10 ecoDemonstrator Explorer aircraft. The flights involved the jet flying from Seattle to the Asia Pacific in June, demonstrating the promise of TBOs.
For this ultimate vision to be realised, however, cockpits will need to be equipped with WiFi, and aircraft will need high bandwidth satellite communications into the cockpit.
Captain Joey Dodgen, chief technical pilot at Delta Air Lines, lists several proprietary apps that Delta personnel use for a broad range of things such as real time turbulence and weather forecasting, to de-icing, and aircrew scheduling.
In future, Delta sees Aircraft Interface Device servers – which have been optional for new aircraft since 2015 - providing a secure platform where airlines can gather, process, and distribute data "to multiple systems, devices, and databases both on and off wing."
Again, this will require high bandwidth communications. Potential benefits include predictive fuel analytics, real time trouble shooting, and dynamic cabin and cargo weight and balance monitoring.
Dodgen adds that cyber threats could be a challenge, both for existing flight deck communications as well as AID servers. Governments, the industry, and regulatory agencies need to work together to mitigate cyber risk.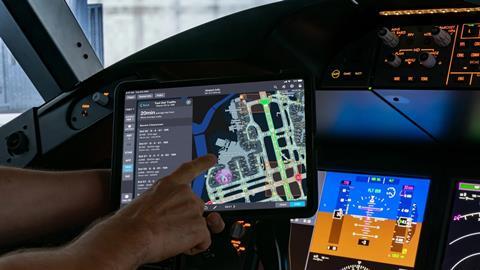 Captian David McCutcheon, senior manager of flying operations at Australian low-cost carrier Jetstar, argues that the arrival of iPads in the cockpit marks a significant change in and of themselves.
"If you think back 15 or 20 years ago the iPad wasn't around…it's the connectivity we need now to move that forward."
He adds that the industry also needs to be cognizant of risks such as cyber security. He also expresses concern that new pilots entering the industry can certainly learn to use new technologies, but should the technology fail for some reason they don't have older procedures to fall back on.
"It's easy to sit there and say we're going back to a paper process, but in five years – or even now – if you turned around to a lot of new pilots and asked how they would do something paper-wise, they may have seen it training school, but they haven't touched it since. Are they confident? Are they able to use it?"
The panelists also underlined the importance of getting regulators involved in the process of digital flight operations.