IATA's Asia-Pacific head has highlighted the importance of digitising the process of checking passengers' vaccination and coronavirus test status.
Given the international travel restrictions in the Asia-Pacific, some flights are operating with less than 30% of their historic loads, says Conrad Clifford, IATA's outgoing regional vice-president for the Asia-Pacific.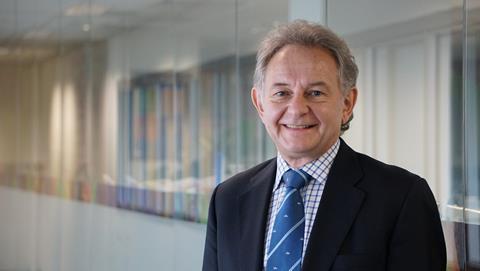 Despite the dearth of passengers, processing time has doubled at both departure and arrival airports owing to checking hardcopies of test results and immunisations.
"We've got some estimates saying that if we got up to normal levels of operation, we'd be looking at up to eight-hour delays at airports for people to process all this paper," says Clifford. "We clearly can't carry on like that once we get to a restart situation."
In the coming months, Clifford will move to Geneva to assume a new role as IATA's deputy director general.
Clifford adds that work to develop the IATA Travel Pass, which has been trialled with passengers, has gone well. IATA has signed up over 40 airlines globally to use the system. Singapore has endorsed the pass and IATA is hopeful that other countries in the region will also do so.
"What we really need is two countries to endorse the Travel Pass, and start up travel using it… judging by the way it's going so far I'm quite sure we will we'll get there."
Clifford also stresses the Travel Pass system is far more secure than paper documents.
As for a broader restart in the Asia-Pacific, Clifford thinks air travel bubbles – such as the long-delayed bubble between Singapore and Hong Kong – will have an important role. They will, however, be prone to disruption by fresh virus outbreaks and new variants of Covid-19.
"It's going to be a slightly bumpy road getting restarted as we come out of the crisis, but bubbles are a good thing," he says.
"One of the keys to restarting is to find a country that you feel comfortable with, that has a similar level of transmission, and that has a health system that you feel is as good as your health system."
He feels that vaccination rates around the region will also have a big influence on the rate of reopening, and reiterated IATA's long-held opposition to quarantines, which effectively amount to closed borders.
Clifford points to modelling work done by Airbus and Boeing, which suggests alternatives to quarantines, and which call upon governments to rely on a range of data sets to inform the screening of passengers.
"By using different forms of testing, they were able to produce risk outcomes that are as good as the outcome that you get from a 14-day quarantine," he says.