Qatar Airways posted a net profit of QR4.4 billion ($1.2 billion) for the year ending 31 March 2023 on turnover boosted by a doubling of passenger revenues.
While this contributed to a 45% jump in the airline's overall revenues to QR76.3 billion – the highest in its history – the net profit was down on the QR5.6 billion the Oneworld carrier recorded the previous year.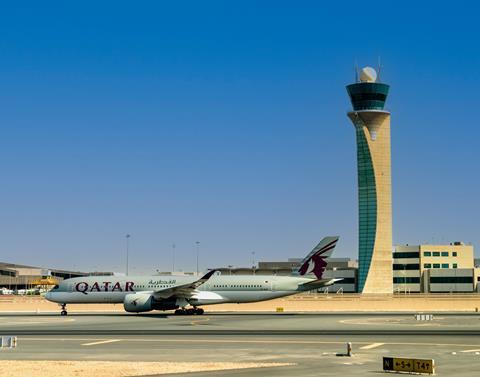 Qatar Airways carried 31.7 million – 71% higher than the previous year but fractionally behind the 32.4 million it flew before the pandemic. The airline cites a nine-point increase in yields and load factor of 80% for driving the revenue growth.
Qatar Airways Group chief executive, Akbar Al Baker, says: "Load factors exceeding 80 per cent, and the current yield levels are the highest in our history.
"This year's strong financial results are attributed to the strong passenger demand recovery and the team's ability to cater to this demand," he adds, noting this aided by "continuing network growth, market leadership, and the operational efficiencies".
Qatar Airways restored services to 13 destinations during the last financial year, while adding Dusseldorf and Santorini to its network.
The group posted an EBITDA margin of 23% at QR17.8 billion for the year, which it says QR110 million higher than 2021/22