EasyJet has promoted Sophie Dekkers as it new chief commercial officer following the resignation of Robert Carey with immediate effect.
Dekkers has been with EasyJet since 2007 in a variety of roles, most-recently serving as customer director. In her new role she will be responsible for network, planning, scheduling, commercial and digital.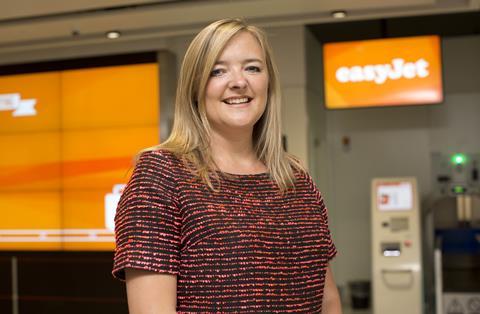 She takes the role immediately following the resignation of Carey. The latter joined the carrier as director of networks and strategy, before taking on wider commercial responsibilities following the departure of Peter Duffy at the start of 2018.
The carrier's group markets director Thomas Haagensen will take over Carey's responsibilities for the marketing and customer teams.
EasyJet chief executive Johan Lundren says: "I am delighted to have appointed Sophie Dekkers as chief commercial officer. She has a wealth of experience at EasyJet in a diverse range of roles, so the huge depth and breadth of knowledge of the airline and commercial acumen will serve us very well going forward."
The UK carrier last month reported a full-year pre-tax loss of £1.27 billion ($1.69 billion), and has said it expects to fly no more than 20% of planned capacity during the first quarter of 2020-21 as Covid-19-related travel restrictions continue to affect demand for air transport. Earlier this month the airline outlined a new baggage policy under which passengers travelling on standard fares will, from 10 February, be limited to bringing one under-seat bag into the cabin.