EasyJet chief executive Johan Lundgren insists the carrier wants to be first in line for any future hydrogen-powered aircraft that long-time supplier Airbus builds.
The budget carrier has a 322-strong fleet of A320-family aircraft in service, with another 160 Neo jets still to come, according to Airbus data, and is "currently discussing a new order as well", he says.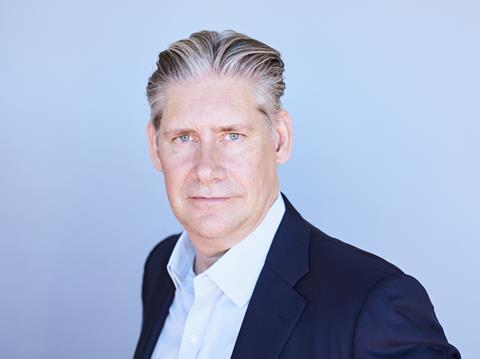 While praising the fuel-efficiency benefits of the Neo versus its predecessor, Lundgren says the airline is already looking to the future as it charts a path to net-zero operations by 2050.
Airbus is developing a hydrogen-powered aircraft under its ZEROe initiative which it hopes to have in service by 2035 and Lundgren says he "hopes to be the first customer who takes [the aircraft] when it rolls off the production line".
Hydrogen power – whether through fuel cells or direct combustion –will be a "game-changer" for short-haul aviation, he said at an event to launch a new UK aviation lobby group in London on 5 September.
"I'm not sure I'm going to be the one that sits there in 2035 and cuts the ribbon on that aircraft, but we'd like to spearhead and we'd like to lead this.
"When all the tests and certifications are in place we'll genuinely feel very good about this," Lundgren adds. A zero-emission aircraft would also offer the carrier a unique attraction for customers, he notes.
EasyJet would likely introduce any hydrogen-powered aircraft on a small scale at first "within one base and one AOC" to mimic its wider adoption, he says. "We will set that up in a way where we are running 100% of an operation on a smaller scale.
"It needs to be a business where we have the network to facilitate [the operation and refueling] as well."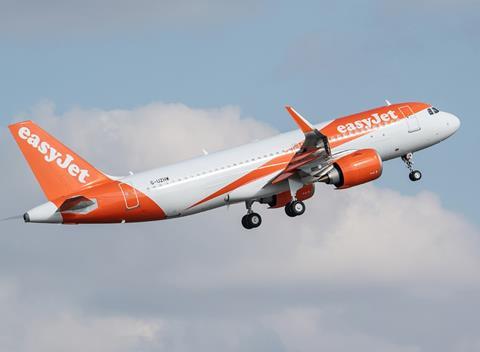 Although Airbus is the largest airframer to throw its weight behind hydrogen so far, others are developing smaller fuel-cell powered aircraft that are likely to enter service ahead of 2035.
EasyJet is providing airline experience to at least one programme – Cranfield Aerospace Solutions' fuel cell powertrain development – but Lundgren sees little space for regional aircraft within the carrier's operation.
"As we stand today, we don't want to change our business model," he says.
Lundgren also promises that the use of hydrogen will not push up ticket prices: "What we foresee and our aim is that the cost of doing this for the end customer will be the same as it is today." However, he cautions that a lower price for green hydrogen will only come through the scaling of production.
EasyJet sees hydrogen propulsion as a key part of its decarbonisation roadmap having conculded that battery-powered aircraft would not be suitable for its operation. The carrier is collaborating on several projects, including providing funding to Rolls-Royce for hydrogen combustion testing.

Dominic Perry is deputy editor of Flight International but also contributes extensively to flightglobal.com. Although specialising in the coverage of the helicopter industry, he has written on most topics in aerospace – be they commercial, defence or business aviation. In addition, there has been an increasing focus on the decarbonisation of the industry and zero-emission flight initiatives.
View full Profile