EgyptAir is to lease 18 new Boeing 737 Max 8s from US-based Air Lease as part of the airline's fleet-expansion plans.
It marks EgyptAir's first Max jets. The Star Alliance carrier is already an operator of Boeing 737-800s and Airbus A320neos. Delivery of the Max aircraft will run from 2025 to 2026.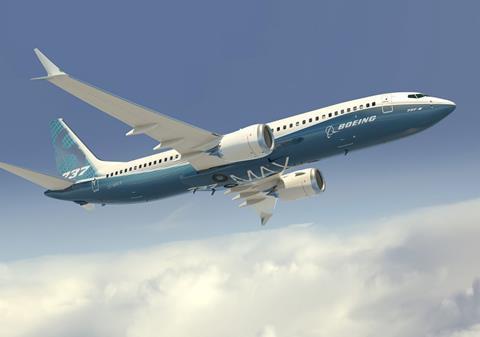 Speaking during a press conference at the Dubai air show, where the deal was announced, EgyptAir Holdings chairman Yehia Zakaira said the aircraft will largely be used to expand the fleet, rather than as replacements.
"We have an ambitious expansion plan for both the network and the fleet size," he says.
"This is the first part of the EgyptAir fleet. By 2028, we have ambitious plans to reach a fleet up to 125, both narrowbodies and widebodies.
"For the network we hope to reach up to 100 destinations by 2028. This is the first phase of our plan."