Indian low-cost operator IndiGo is committed to "further internationalisation", its chief executive Pieter Elbers says, as it expects to carry 100 million passengers by early 2024.
IndiGo carried just over 85 million for the year ending March 2023 – 10 millon more than its pre-Covid highs.
Elbers outlined the ambition during a briefing during the IATA AGM in Istanbul, at which he would not comment on renewed speculation that the airline is looking to place large orders for new aircraft.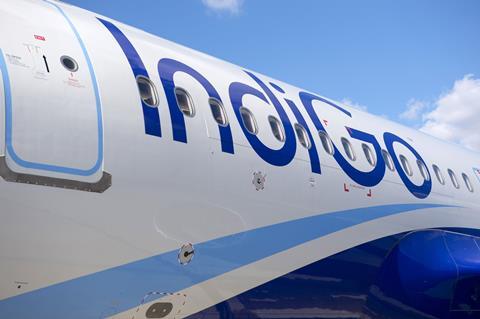 "We are not commenting on any speculations or any drivel. We have a long outstanding fleet order…we have a steady flow of planes coming in," Elbers, who took helm of the carrier in September 2022, told the briefing. It is the second time in recent months the airline has downplayed rumours of a landmark order.
On 4 June, a Reuters report – citing industry sources – said that the carrier was close to locking in on a record deal for 500 Airbus narrowbody aircraft: a larger order than that of its compatriot Air India, which in February placed orders for 470 jets. The report also cites plans for 25 widebody aircraft orders, either from Boeing or Airbus.
The airline has a large orderbook of over 490 aircraft, all of them Airbus A320neo family aircraft. These include the longer-range A321XLR, which Elbers says will allow the airline to "further expand the network…well into Europe and further into Asia".
He declined to disclose which European point the airline would be deploying the longer-range narrowbody: "We haven't finalised the network yet, we are still waiting for a firm view of what's going to be the precise delivery schedule."
The airline has access to Europe currently via a codeshare partnership with Turkish Airlines, covering 33 points in Europe via Istanbul, which IndiGo operates to. Under the agreement, the low-cost operator also damp-leased two 777-300ERs from Turkish to operate its flights from India to Istanbul.
Elbers also downplayed any negative impact the A321XLRs will have on its codeshare partnership with Turkish.
"There's always multiple travel parts to do and there's multiple ways: some fly direct [to Europe], some connect through Delhi, some connect in Istanbul," he adds.
Elbers, who formerly led Dutch carrier KLM, believes the airline - India's largest by domestic market share — is making progress in its international brand awareness. He states that when he first joined, the airline brand was strong in India but "it is little known outside of India".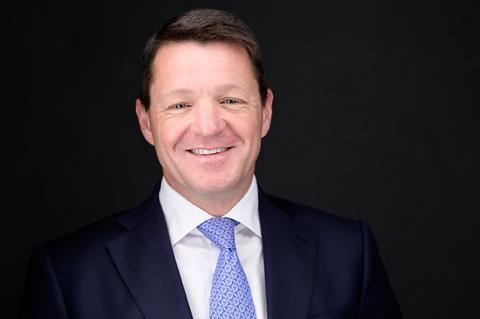 Elbers notes that its codeshare partnerships – not just with Turkish but other carriers like Qantas and Air France – have helped international travellers "get a feel of the IndiGo experience" when they transit within India on domestic, IndiGo-operated flights.
The airline has set a target of expanding the proportion of international ASKs from the current 22% to around 30% of total capacity with the next two to three years, and Elbers confirms that the airline remains on track to do so.
On 2 June, the airline announced six new international points: Jakarta, Nairobi, Baku, Tashkent, Almaty and Tbilisi, with flights set to launch from August. It is its first foray into Africa and Central Asia.