Emirates president Tim Clark does not see Riyadh Air as a competitive threat, arguing the start-up's focus will be on serving Saudi Arabia as it embarks on a huge transformation of its economy.
"[Riyadh Air's] first task will be to serve the needs of Saudi Arabia," Clark said during a briefing at the IATA AGM on 6 June. "They need airlines, a lot of them, to meet the demand to build the Kingdom as well as bring all the people in that they want to bring in.
"I don't see that as a threat. I'm not in the slightest bit worried about it."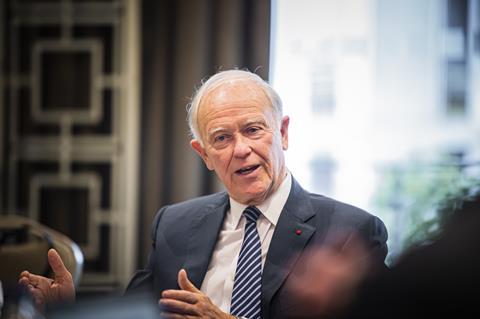 Indeed, Clark argues that the new carrier is unlikely to have the capacity to copy Emirates' hub model in the region – in its first years of operation, at least – amid the demand created by the projects under way as part of the Kingdom's Vision 2030 programme.
The new airline will create "cross-flows" with its network, Clark acknowledges, but he believes that will not be a fundamental driver of the business.
"If you clutter up your seats with inventory beyond Saudi Arabia, you are depriving Saudi Arabia of the 100 million tourists that it seems to want," he says.
And citing huge infrastructure investments such as those under way in Neom, Clark notes that Emirates will be beneficiaries, alongside Saudi carriers, due to the need to fly overseas workers to the region.
Then, once the new cities are built, "it will be a large expatriate workforce because the Saudis don't have enough people to sustain what is coming", again creating demand for air travel.
And the expatriates who live in those cities will also bring demand for air travel.
He further highlights Saudi Arabia's building of "a metropolis of seaside resorts and hotels", with the aim of luring leisure visitors from around the world to the Kingdom.
"Think about the scale of it," he says. "You probably need 10 airlines to do all this.
"It's a different quantum altogether in terms of the demand for air travel. Good luck to them."
Speaking to FlightGlobal earlier during the AGM, Riyadh Air chief executive Tony Douglas had similarly flagged its focus on developing the Riyadh and broader Saudi market.
"In some ways, there's a massive element of catch-up," Douglas says. "But we are also dealing with the second fastest growing economy in the world at the moment and an economic diversification strategy that has made a very clear statement that it wants to be a top 10 economic global city."
"Some of our neighbours, who are fantastic global connectors, don't have a fraction of the population [we do]. It's almost polar opposite in terms of profile," he says. As a result developing transfer traffic is "a luxury for a long way out in the future" he observes.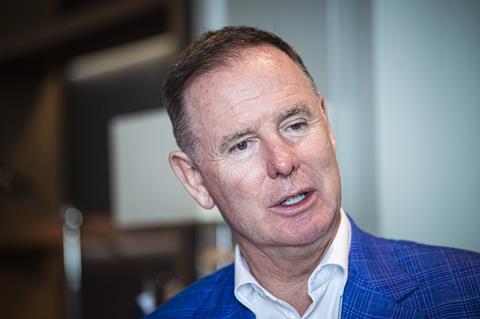 "We are not into super-connectors. We are not into anything other than being able to serve the population and allow international guests to have proper connectivity into the kingdom," he says. "But down the line, there's the [transit] opportunity as well"
Riyadh Air is targeting a launch in 2025, with Douglas saying it hopes to finalise a narrowbody aircraft order shortly, supplementing the Boeing 787s it committed to earlier this year.