Ethiopian Airlines will take four A350-1000 twinjets, having confirmed the conversion of outstanding orders for the -900 variant.
The carrier's chief executive Mesfin Tasew had said during the Farnborough air show on 20 July that Ethiopian was in the "final stage" of negotiations to take the larger version of the Rolls-Royce Trent XWB-powered widebody for the first time.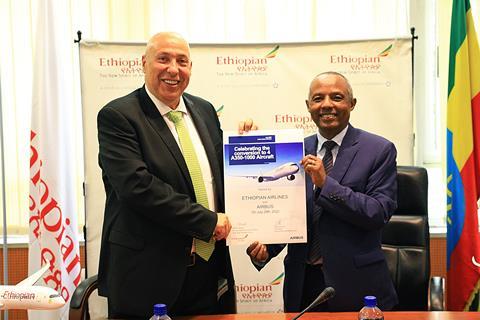 With the new arrangement in place, Ethiopian now has four -1000s and two -900s outstanding from an original order for 22 A350s, having already taken 16 -900s, Airbus states.
"The A350-1000 is the best fit for our dense routes, and we believe that the upsizing will be instrumental in satisfying the increasing demand of customers in our vast global network across five continents," says Tasew.
Airbus notes that Ethiopian was the first African operator of the A350-900 and is now in line to debut the -1000 among the continent's airlines.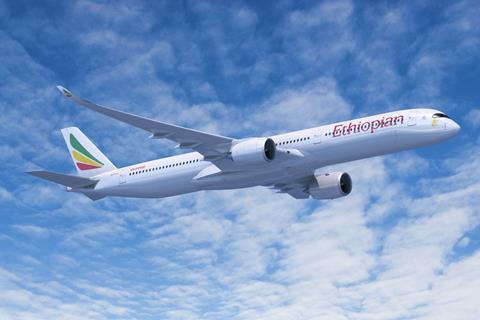 The airframer does not give a timeline for deliveries.
Ethiopian had long discussed placing an order for either the A350-1000 or the passenger variant of the Boeing 777X.