The European Commission has approved government aid worth €1.7 billion ($1.9 billion) to the newly opened Berlin Brandenburg airport to keep it afloat as it continues to struggle in the wake of the global pandemic.
The airport, on the outskirts of Germany's capital, has been unable to become profitable due to the lingering global effects of Covid-19. It has been relying on government subsidies since finally opening in October 2020 after more than a decade of delays.
The cash will come from the German states of Berlin and Brandenburg, which are shareholders in the site's operating company Flughafen Berlin Brandenburg (FBB), as well as the German federal budget, the Commission said on 1 February.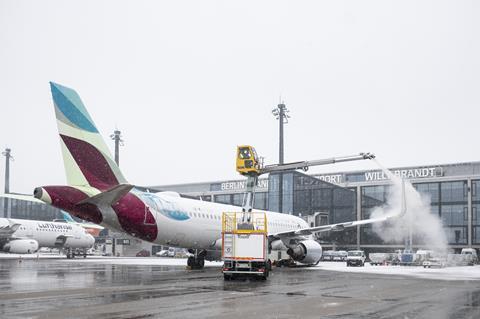 FBB will use part of the cash to repay subsidised interest loans it was granted in 2020, and the rest to shore up its liquidity and pay operational costs.
"Airports have been hit particularly hard by the coronavirus outbreak and the travel restrictions in place," says competition commissioner Margrethe Vestager. "With this measure, Germany will contribute to reinforcing Flughafen Berlin Brandenburg's equity position and help the company face the economic effects of the outbreak."
She adds, however, that the aid will come "with strings attached to limit undue distortions of competition".
Berlin Brandenburg International airport has a long and troubled history. The project was launched in 1996, but years of financial issues hampered its construction, and costs skyrocketed.
Design and building flaws as well as numerous management changes slowed completion, and just a few weeks before its planned commissioning in June 2012, a series of safety inspection failures prompted authorities to abruptly halt the airport's opening.
By the time it finally opened on 31 October 2020, 13 years behind schedule, the project's total price exceeded €7 billion.