Approval of an Italian government provision of €130 million ($140 million) in pandemic support to certain carriers in the country has been struck down by the European Union's General Court.
The General Court has annulled a European Commission decision to approve the October 2020 subsidy, ruling that it failed to explain why the measure was not contrary to European laws – other than those governing state aid.
Italy's government offered the funding to eligible airlines to offset damage from travel restrictions and other constraints triggered by the Covid-19 pandemic.
Eligibility criteria included providing Italian-based employees with salaries equal to – or higher – than the minimum enshrined in collective agreements.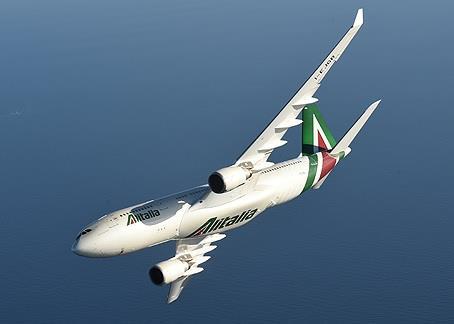 "Without opening the formal investigation procedure…the Commission decided not to raise objections to [this measure]," says the court. It rules, however, that such a decision must include an explanation for its basis.
"That has not been done here," the court adds.
While a "succinct" statement of reasons is sufficient, it says, this must disclose in a "clear and unequivocal fashion" the reasons why the Commission feels it does not face state-aid compatibility difficulties.
Budget carrier Ryanair had brought the case, pointing out that it had been excluded from the scheme despite its strong Italian presence.
"One of the EU's greatest achievements is the creation of a single market for air transport," the airline says. "The European Commission's approval of the aid scheme limited to airlines with an operating licence issued by the Italian state went against the fundamental principles of EU law.
"[This] judgement confirms that the Commission must act as a guardian of the level playing field in air transport and cannot sign-off discriminatory state aid under political pressure by national governments."