The EU General Court has rejected challenges by Ryanair and TUIfly that sought to overturn an earlier ruling that they should repay millions of euros in state aid to the Austrian government.
This follows a decision by the European Commission in 2016 that parts of a services and marketing agreement between Klagenfurt airport in southern Austria and the carriers had provided them with an unfair advantage, amounting to illegal state aid.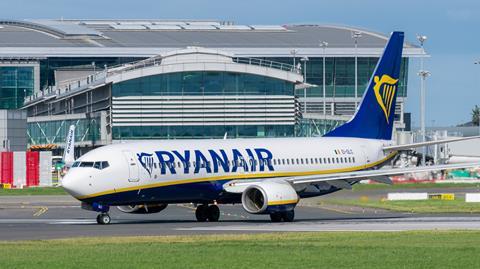 The airlines argued that in making its decision the Commission misconstrued the nature of the marketing services agreement, refused to conduct a comparative analysis, committed errors in its assessment of profitability, and failed to provide sufficient reasoning.
However, the Luxembourg-based court rejected these arguments, siding with the Commission's decision and requiring the airlines to repay the state aid to compensate for their unfair advantage.
Ryanair says it will appeal the decision, which will now go to the EU's Court of Justice, the bloc's highest court.
The carrier adds that it "urges the European Commission to stop rubber-stamping multibillion-euro state bailouts of bankrupt flag carrier airlines and use its considerable resources to tackle cosy deals between legacy airlines and their monopoly hub airports that prevent the emergence of fresh competition".