The official who runs Europe's air transport policy admits Brussels is powerless to stop Chinese airlines gaining a competitive edge by overflying Russia after Beijing opened up to international flights for the first time in three years.
European airlines serving Asia have avoided Russian airspace since the EU imposed sanctions following the invasion of Ukraine in early 2022. However, Beijing did not follow suit, and its airlines can cut flight times to Europe by routing over its neighbour's extensive territory.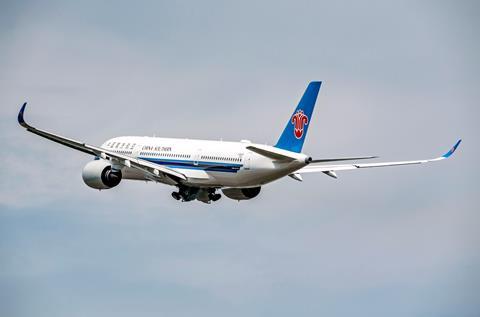 With China closed to the outside world, this was not a problem. However, following Beijing's recent abandoning of its so-called zero-Covid regime, it has created an uneven playing field, something IATA director general Willie Walsh and others highlight.
However, Henrik Hololei, the European Commission's director general for transport and mobility says Chinese carriers are not breaching aviation regulations by overflying Russia. "There are no measures that can be applied," he admitted during a one-to-one discussion with Walsh at the Airline Economics Growth Frontiers conference in Dublin on 16 January.
Walsh and Hololei crossed swords over Europe's decision to urge members to require Covid-19 checks for passengers arriving from China amid a rapid rise in infections there. "We immediately reverted to PCR testing after China opened, yet as we have seen, it brings little or no benefit," says Walsh.
Hololei says the commission took advice from health experts and its recommendations were an attempt at a compromise. "Our aim was to try and converge with a common European approach rather than a patchwork," he said. "Several member states wanted an even stricter policy. It could have been much worse, but we wanted to limit disruption."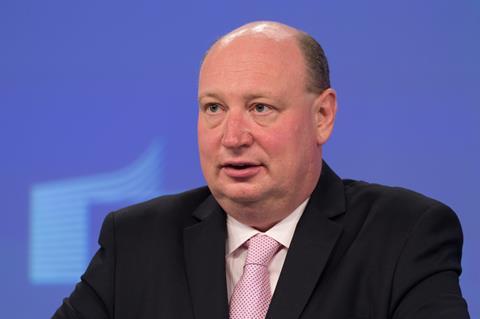 The discussion also covered the industry's pledge to eliminate net carbon emissions by 2050, with Walsh suggesting the aviation sector needs to work harder on its image, given that it contributes only 2.5% of global man-made CO2. "We have been far too quiet for too long, and the good work that was being done wasn't being articulated effectively to consumers," he says.
He believes a global effort to increase the availability and take-up of sustainable aviation fuel will produce more immediate benefits than relying on "some unknown technological path", such as the development of hydrogen fuel cells. He also claims that a more efficient air-traffic management system in Europe could reduce the sector's CO2 footprint in the region by a quarter.
Dismissing bans on some short-haul flights – such as France has implemented – as political gestures, he says politicians should base aviation environmental policy on "data – we need to move away from emotion".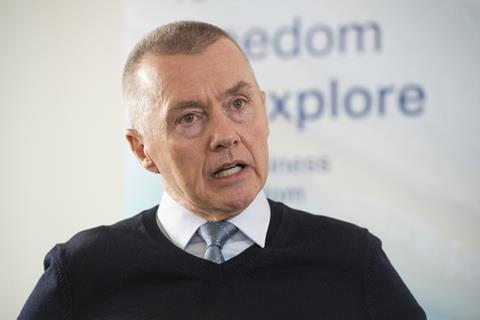 Murdo Morrison FRAeS is head of strategic content at FlightGlobal, responsible for devising and creating marketing partnerships for clients. He also runs the Flight Daily News show daily portfolio and contributes extensively to other FlightGlobal platforms, including writing articles and moderating webinars and conferences. A journalist since 1986, he has edited four UK-based business-to-business titles, including Flight International – the world's oldest aviation magazine – and regularly appears as an industry commentator on television and radio.
View full Profile