Ryanair and Boeing have ended discussions over a potential 737 Max 10 order, citing an inability to reach agreement on pricing for the variant.
The budget airline's chief, Michael O'Leary, had already indicated on 31 August that the two sides were not making much progress on closing a "gap" on price expectations.
Ryanair says a Max 10 agreement would have followed the deliveries of its current fleet of 737 Max 8-200 jets, of which it has 210 on order.
While O'Leary had not specified the scale of a Max 10 deal, he had pointed out that the airline would typically "like to see" the introduction of 50 aircraft a year over the course of four or five years.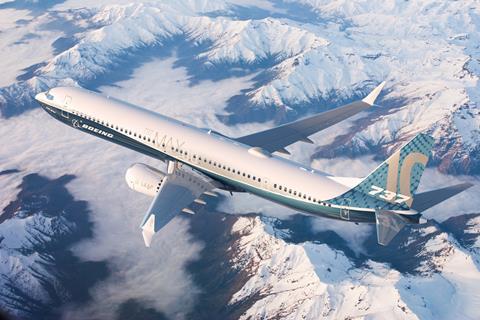 But Ryanair says the two sides have agreed "to waste no more time" on the pricing negotiations.
"We are disappointed we couldn't reach agreement with Boeing on a Max 10 order," says O'Leary.
"Boeing has a more optimistic outlook on aircraft pricing than we do, and we have a disciplined track record of not paying high prices for aircraft."
The Max 8-200 deliveries will take the airline's fleet to over 600 aircraft by mid-decade.
"We have a more-than-sufficient order pipeline to allow us to grow strongly over the next five years," says O'Leary.