Former Atlas Air Worldwide chief executive John Dietrich is to join FedEx as chief financial officer on 1 August.
He will replace Michael Lenz, who will step down on 31 July but remain with the business in an advisory capacity until the end of the year, FedEx said on 18 July. Lenz's retirement had previously been announced.
When Atlas Air revealed that Dietrich would be leaving the chief executive role on 15 June, the press release said he was retiring. His departure came after the business was taken private earlier this year by a consortium led by Apollo Global Management.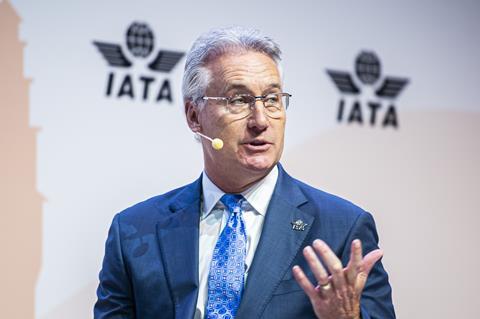 Dietrich had worked in various executive roles at Atlas Air since 1999, becoming chief executive in 2020.
He was replaced in the top role at Atlas Air by chief commercial officer Michael Steen, himself a long-serving executive at the business.
In IATA's most recent ranking of the world's largest cargo carriers by volume – based on 2021 data – FedEx was first and Atlas Air eighth, although the latter had recorded much stronger growth against the previous year.
Dietrich and Steen were both recognised for their work at Atlas Air in this year's Airline Strategy Awards, jointly receiving the Air-Cargo Leadership award.