Governments' perception of coronavirus transmission risk is slowing the effort to create more air travel bubbles in the Asia-Pacific.
Whereas airlines view risk as something to be managed, in the context of Covid-19, governments view transmission risk as something to be eliminated altogether, says Conrad Clifford, regional vice president Asia-Pacific at IATA.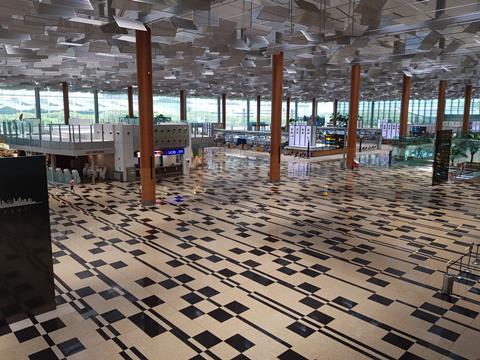 "In respect to why haven't we seen more bubbles, it's really about the attitude towards risk," he says. "What we're seeing with public health authorities is that they tend to have a policy to totally eradicate the infection so that they tend towards border closures, [and when there are] zero cases reopen. That tends to gravitate away from opening up bubbles."
Clifford, speaking with reporters via Microsoft Teams, was answering a question from FlightGlobal about the fragility of the travel bubble model when one of the partners in a bubble sees a spike in cases.
The two-week delay of the much-anticipated Singapore-Hong Kong bubble, owing to a spike in cases in Hong Kong, dramatically demonstrated this phenomenon.
"It's been very difficult for passengers because they are never quite sure what regime is going to apply, and that has had a direct dampening effect on demand," he says. "And so there is a weak link within current attempts to reopen."
During the call Clifford also discussed the promise and challenges around vaccines, in response to a question as to whether airlines may require vaccinations before allowing passengers to board. In his view, waiting for a vaccine is not viable for an air travel restart.
"The whole story here around vaccines is that there will be a considerable length of time before vaccines actually are widespread. And we're talking probably in a matter of years. If you're talking about all markets…in that intervening period, we have to have a regime in place that can still restart travel."
He pointed to the resolutions IATA passed at this week's annual general meeting, which propose systematic testing of international travellers to permit the lifting of border restriction and quarantine rules.
"It's very good news about vaccines, but they can't really come fast enough," says Clifford.