Administrators for grounded Indian budget carrier Go First have launched a call for expressions of interest in the airline.
The tender was published in several Indian newspapers today and sets a 9 August deadline for submissions of interest; administrators aim to publish a list of potential authorised bidders 10 days later.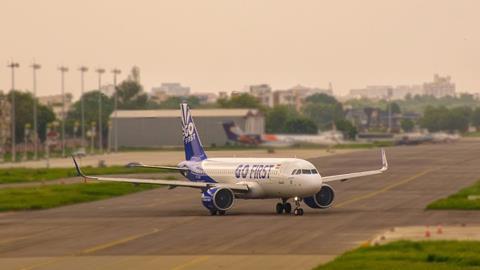 Go First initially suspended flights on 2 May amid financial challenges and the unavailability of around half of its Airbus A320neo fleet – an issue about which it is at loggerheads with engine manufacturer Pratt & Whitney over the support of its PW1100Gs. It has since repeatedly extended the cancellation for a further period of days, with flights currently suspended until 12 July.
The airline is owned by Indian conglomerate Wadia Group and had previously been looking at a listing on the Mumbai stock exchange.
Go First had revenues of INR41.8 billion ($506 million) for the year ended March 2022 and has around 4,200 employees.