More than 1,500 creditors are hoping to claim more than CNY201 billion ($36 billion) from Hainan Airlines, the embattled flagship airline unit of China's HNA Group, as a creditors' meeting draws nearer.
Creditors have also filed claims for other HNA-linked aviation units, such as China Xinhua Airlines, Fuzhou Airlines, Lucky Air, as well as Chang'an Airlines, with claim amounts ranging between CNY3.1 to 38 billion.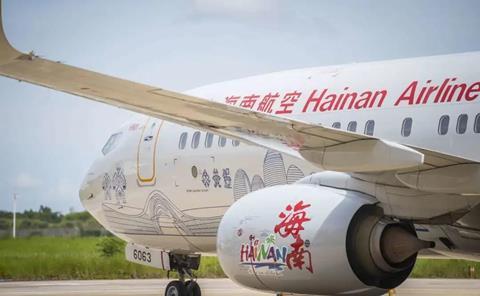 The highest court in China's Hainan province in early February approved applications from creditors to place these carriers into bankruptcy reorganisation.
The latest update comes a day before the claims window closes. "After the creditor's rights are confirmed, part of [the claims] will be transferred to related parties for settlement, in order to resolve the company's losses caused by non-operating funds, undisclosed guarantees that require liability, as well as assets that require attention," Hainan discloses.
A creditor's meeting — the first to be held since the HNA Group was placed under bankruptcy reorganisation — is slated for 12 April.
HNA Group, a conglomerate that once held wide-ranging interests in areas such as aviation, technology, and property, received formal notice in late-January that creditors had filed for its bankruptcy, on grounds that it was unable to pay off its debts.
On 15 March, the Hainan High People's Court approved the merger of 321 HNA-related companies into a single entity for restructuring purposes. Days later, the group disclosed that it was searching for investors to "promote the reorganisation of HNA Group and related enterprises", as well as the "sustainable and healthy development of [the] main business".