IATA director general Willie Walsh sees airlines feeling the brunt of the impact so far from the armed conflict in Israel through higher fuel costs rather than a noticeable impact on bookings.
International airlines have suspended their Tel Aviv flights following the outbreak of war between Israel and the Gaza-based militant group Hamas earlier this month.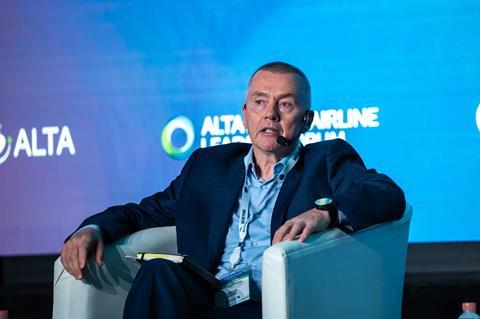 Speaking during a press briefing at the ALTA Airline Leaders Forum in Cancun on 23 October, Walsh said that so far there was no evidence of a wider impact on demand from the troubles in the region.
"The areas impacted at the moment are Israel and Lebanon, and it seems from an industry point of view to be contained in that region," he said.
"We are obviously concerned when these things happen, but it's not having any noticeable impact on demand, in fact most of the CEOs I spoke to in the region say they can't see any direct impact on what's happening…. in Israel and Gaza on their bookings. So it doesn't appear to have had an impact [beyond those routes]."
He also notes there is no impact on overflights from the conflict.
However, he adds that airlines are taking a hit through higher fuel prices. "Fuel was on a bit of downward trend heading probably towards $80 a barrel, and we are seeing that at over $90 – [at] $92, $93," Walsh says. "We were hoping to see some relaxation in the price of jet fuel as we went through the rest of the year; that's unlikely to happen now.
"So it's impacting on the industry through higher fuel costs, but at this stage it is not having a noticeable affect in terms of bookings."