The director general of airline association IATA has dismissed the suggestion that airlines are to blame for the current operational challenges being seen in the UK and elsewhere, while insisting that the issues will be overcome.
Willie Walsh's comments came after UK transport secretary Grant Shapps and deputy prime minister Dominic Raab in recent days suggested airlines were responsible for cancellations and delays at UK airports because they had failed to prepare appropriately for the return of demand and had oversold flights.
"You have a politician saying 'airlines should have ramped up sooner'. No they shouldn't," Walsh said during the Paris Air Forum on 7 June. "Airlines would have gone out of business if they had done what these idiot politicians are saying they should have done."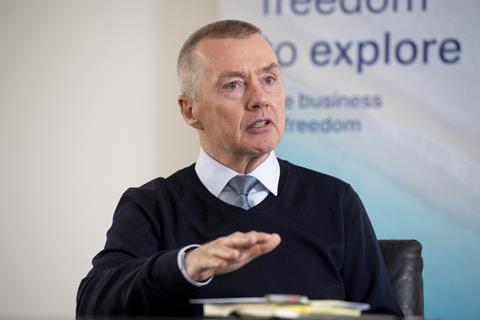 Walsh notes that after the UK government ended its economy-wide furlough scheme in September last year, the country's airline passenger numbers were down 55% in the fourth quarter of 2021 and 42% in the first quarter of 2022. That came as rapidly changing travel restrictions continued to weigh on demand – notably after the Omicron variant of Covid-19 was identified in late November.
"The idea that airlines would suddenly say 'oh, we're out of this, let's start recruiting again' when you had no idea what the government was going to do, is a nonsense," Walsh states. "[How could they] start ramping up… when they are still burning through cash and you have a government that is changing their mind by the day.
"They were removing restrictions, reintroducing restrictions," he says. "I'm almost at the point where I have sympathy for airports."
Insisting, however, that the operational issues will be overcome in the coming months, Walsh says that the current situation represents a "good challenge" that reflects how strongly demand for air travel is returning.
He further suggests that it is important to put the issues into context – not least because disruption to air services is hardly a new phenomenon.
"It's not every airport in the world that's having a problem, it's not every airline in the world that's having a problem," he states. "There is a bit of hysteria at the moment but you have to put it into context."