IATA now expects the airline industry to make a net profit of $9.8 billion this year, a doubling of its initial projection for sector profitability.
The airline association had initially projected the industry would make a profit of $4.7 billion, but disclosing the updated forecast at its AGM in Istanbul today, IATA director general Willie Walsh says the airline financial performance in 2023 is beating expectations.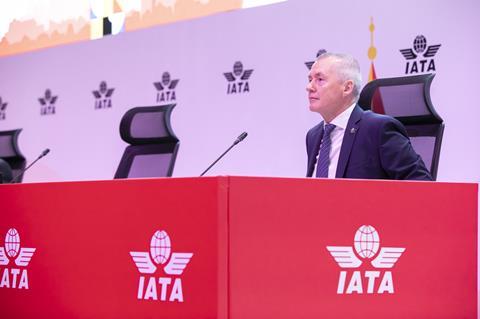 "Stronger profitability is supported by several positive developments," he says. "China lifted Covid-19 restrictions earlier in the year than anticipated. Cargo revenues remain above pre-pandemic levels even though volumes have not. And, on the cost side, there is some relief. Jet fuel prices, although still high, have moderated over the first half of the year."
The profit will be driven by North American carriers at an expected $11.9 billion and by European operators, which are expected to make a net profit of $5.1 billion. IATA also sees Middle East carriers in profit again in 2023, as they were in 2022.
IATA net profit outlook 2022 and 2023 by region
Region
2022 net result
2023 net result (forecast)
Source: IATA
North America
$9.1bn
$11.5bn
Europe
$4.1bn
$5.1bn
Asia-Pacific
($13.5bn)
($6.9bn)
Middle East
$1.4bn
$2bn
Latin America
($3.9bn)
($1.4bn)
Africa
($0.8bn)
($0.5bn)
Total
($3.6bn)
$9.8bn
However, Asia-Pacific, Latin American and African carriers are all expected to remain loss-making.
It will mark the first net profit since 2019, after the industry incurred heavy losses during the pandemic. However, the strong end to last year means IATA now estimates the airline sector lost less than many than originally expected. IATA says airlines collectively lost $3.6 billion in 2022, having originally expected losses to have reached $6.9 billion.
"Economic uncertainties have not dampened the desire to travel, even as ticket prices absorbed elevated fuel costs," says Walsh. "After deep Covid-19 losses, even a net profit margin of 1.2% is something to celebrate. But with airlines just making $2.25 per passenger on average, repairing damaged balance sheets and providing investors with sustainable returns on their capital will continue to be a challenge for many airlines."