IATA is calling for the criminalisation of rogue lithium-battery shippers as part of moves to ensure the safe carriage of such cargo for airlines.
During a media briefing on 11 May, IATA's senior vice-president of airport, passenger, cargo and security, Nick Careen, identified a historical reluctance to tackle the issue of unsafe transport of lithium batteries by a minority of shippers.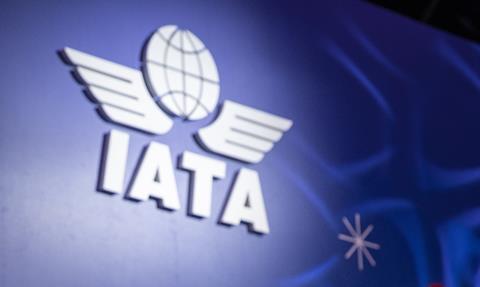 "Nobody has ever been held criminally responsible for all these risks that have been introduced into our supply chain by rogue shippers," says Careen. "That has to change."
Rogue shippers need to be held accountable as part of a general tightening of regulations to minimise the risk of fires caused by lithium batteries, he argues.
He says that in areas such as testing, fire suppression and containment, the sector is "lagging behind", and appeals for greater involvement by governments and regulators in tackling the issue and for greater data-sharing.
IATA will be proposing over next few weeks the formation of an industry-led group to investigate the issue.
Director general Willie Walsh says carriage of lithium batteries has for some time been a "challenge" for the airline industry
"We all know how dangerous these batteries can be – they ignite – and clearly ensuring we can transport these devices safely on board is a primary focus for IATA," he says, adding that a lot of work is going on behind the scenes.
Careen says that despite some "sensational" examples of incidents, the vast majority of lithium-battery shippers are obeying the rules and that airlines do a "good job" of transporting them.
While the rules are "okay" there is a need to pursue those not following them, he argues, while some "fine tuning" is needed to minimise risks. IATA is not supportive on an outright ban on the shipment of lithium batteries.
Dave Brennan, assistant director cargo safety and standards at the airline association, notes that demand for lithium batteries is growing at 22% per annum. Consumer demand for mobile phones, electric scooters and cars and tablets are fuelling this growth.
Brennan says there continues to be examples of shippers who "don't know, don't care or both know and simply choose to ignore the regulations" and list lithium batteries as toys or clothing or seek to avoid declaring them.
"We need the regulatory authorities to conduct better oversight of the supply chain… We have seen the regulators applying more and more regulations to the airlines, and the airlines can only do so much in that they only see the cargo when it is at the airport, and yet there should be oversight and enforcement of the supply chain going right back up to the shippers and everywhere from them until it gets to the airport," he says.
There would, he adds, be value in applying supplementary fire-protection procedures through fire-containment covers and bags, but the challenges here are that standards only apply to normal combustible materials. There is a lack of regulation for "more vigorous" lithium-battery fires.
"We need the regulators to step up and develop some standards that airlines can make use of," Brennan adds.
One opportunity he sees is for "specific screening" of cargo that hasn't been declared as containing lithium batteries. "The technology exists, but we need to see how we can integrate that with the existing aviation security system."