Icelandair achieved its highest-ever quarterly revenue during the seasonally strong July-September period, even as the weakness of cargo markets weighed on its results.
Total third-quarter revenue of $560 million was up 17% year on year amid "continued strong demand in the tourist market to Iceland, especially from North America", said Icelandair chief executive Bogi Nils Bogason during an earnings call on 20 October. Yield improvements were seen in all passenger markets and cabins, he says.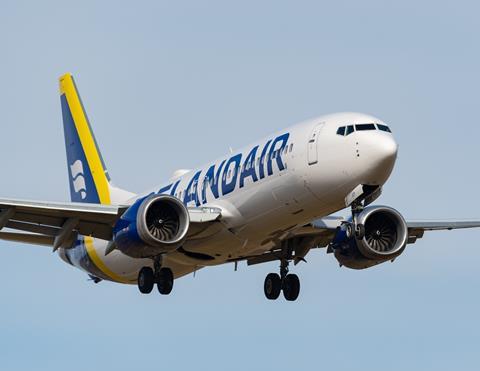 Bookings data indicates that the "good" passenger demand is continuing to the end of this year and into 2024, he adds, with no signs of that demand or fares softening.
The strong passenger revenue performance in the third quarter helped it achieve EBIT of $112 million and a net profit of $84 million for the period, with both measures up significantly year on year.
Icelandair says the 1.5 million passengers it flew during the quarter also represent a record performance, as did the 49 destinations it served.
The airline acknowledges higher fuel and staffing costs – notably since securing fresh agreements with pilot and cabin crew unions in recent months – but says these are factored in to its projections.
The carrier expects to grow its passenger capacity by around 10% next year, with expansion focused on high-performing North American markets. It notes that higher North American traffic should also boost demand on its European network, through more connecting passengers.
Cargo is a different story, however, with that sector weighing on the airline's profitability and capping its full-year EBIT margin forecast at 3.3-4.3%, having contributed an EBIT loss of $15 million across the first nine months of the year.
While the carrier insists that the long-term outlook for cargo is positive, it is taking action to reduce its capacity in the near term to better match current demand levels. Icelandair's last remaining Boeing 757 freighter will therefore be returned to the lessor in the first half of 2024, Bogason says, while it is considering options to lease out one of its 767 freighters on a short-term basis.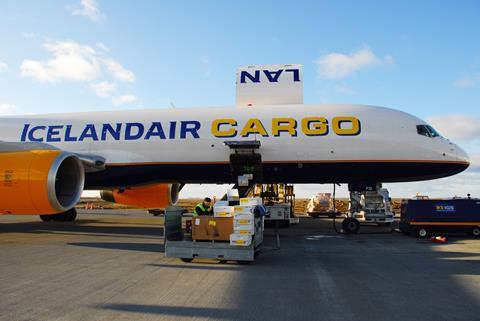 Cirium fleets data indicates that could leave Icelandair temporarily operating just one dedicated freighter: a 767F.
In contrast to the cargo challenges, Icelandair says its leasing unit "has performed well during the year" and that the outlook for that business is "good".
Furthermore, Bogason expresses confidence that Icelandair will achieve its aim of returning to an 8% EBIT margin "within the current cycle".