Indian carriers saw domestic passenger numbers decline again in April, as the country plunged into crisis amid a resurgent wave of coronavirus infections.
Data released by the Indian Directorate-General of Civil Aviation (DGCA) shows that the country's carriers flew 5.7 million passengers in April, a 27% drop compared to March passenger numbers.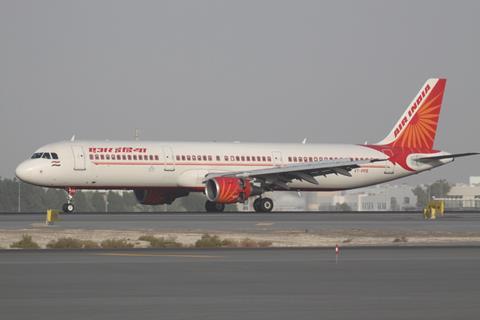 The DGCA notes that there was no year-on-year comparison, as India banned all domestic flying in April last year, during the first wave of the coronavirus outbreak.
State-owned Air India flew just 685,000 passengers on its domestic network, 25% lower month on month. Other private carriers — including low-cost carriers like IndiGo and Spicejet — carried just over 5 million passengers in the month, a 27% decline compared to March.
Passenger load factors also fell in April, though the DGCA attributes it to the end of the vacation period in the country. Air India's domestic passenger load factor tumbled nearly 18 percentage points to 52% in April.
Other major carriers reported lower declines: Spicejet's domestic load factor fell about 5 percentage points month on month to 70.8%, while full-service carrier Vistara saw its passenger load factor fall nearly 10 percentage points to 54.6%. IndiGo, meanwhile, reported a 7.7 percentage point decline in domestic passenger load factors, to 58.7%.
A second lethal wave of infections struck in April, crippling the healthcare system. This has "severely impacted" flight operations, according to the Indian civil aviation ministry.
The South Asian country reported new cases in the hundreds of thousands daily — in April alone, there was more than 6 million new coronavirus cases in the country. Johns Hopkins University data also indicates India is the second-worst hit country globally.
Airlines and militaries have swung in to conduct a major airlift to bring urgently-needed medical supplies to India — including oxygen tanks — amid the surge in cases. Spicejet, for example, has been regularly flying oxygen concentrators from countries like China and Singapore. The Indian Air Force has also been transporting oxygen-related supplies from Asia, the Middle East and Europe, into India.