India's Ministry of Civil Aviation has issued a new order allowing airlines to raise domestic flight capacity to 65% of pre-Covid levels, up from 50% in June.
"Considering the increasing passengers' demand for domestic air travel, the capacity of domestic civil aviation operations will be increased to 65% from 50% from the date of issue of this order and up to 31 July or until further orders," the ministry says a 5 July statement via its official Twitter account.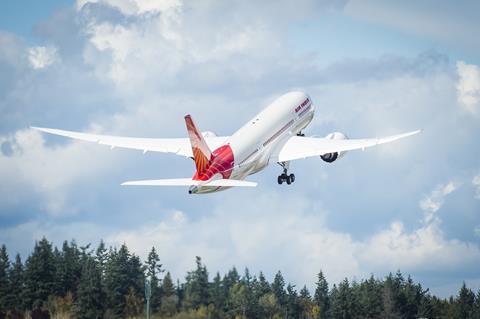 Other terms and conditions will remain the same, it adds.
Airlines have been allowed to operate at 50% of pre-Covid levels since 1 June, in line with rules issued on 28 May.
Since the pandemic, domestic capacity limits have been gradually eased. In May 2020, airlines were permitted to operate not more than 33% of pre-Covid levels, and by December 2020, this was increased to 80%. However, a spike in Covid-19 cases this year had reduced it to 50%.