IndiGo is seeking regulatory approval for the launch of a venture capital arm.
Speaking as the Indian low-cost carrier outlined its best-ever quarterly financial performance by several measures on 2 August, chief financial officer Gaurav Negi said the business wants use its "strong liquidity position" to create a limited liability partnership in the venture capital space.
"We are [creating a] venture capital arm, where we will be making early stage investments into various companies which are going to be adjacent to the aviation business and our business," says Negi. "[Our investments will help to] grow those businesses in that particular space, as well as grow IndiGo."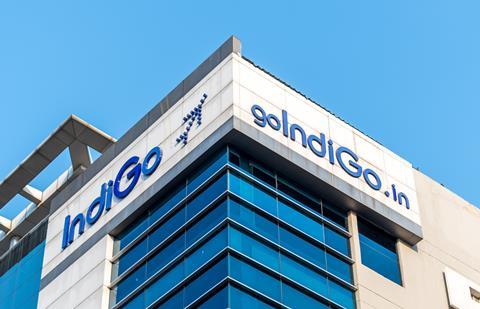 The investments would be made into start-ups operating in "aviation, consumer and allied sectors such as travel and lifestyle, hospitality and transportation", he says.
But with the LLP in the early stages of development, IndiGo is still having "internal discussions" about the project, he clarifies, adding: "There is more to come on this."
A stock exchange filing notes that IndiGo intends to make an initial investment of Rs70 million ($850,000) into the arm, with Negi suggesting "this is just the starting point".
The filing indicates launch will be within a three-year timescale.
"These investments will bring value to our shareholders," Negi says.
More airlines and airline groups have been entering the venture capital space in recent years, often with a particular focus on sustainability. Among high-profile launches in recent years, US carriers United Airlines and Alaska Airlines both created dedicated venture capital arms in 2021. In the Asian low-cost space, AirAsia Group – now Capital A – launched RedBeat Ventures in 2019.