AirAsia Indonesia narrowed its full-year operating loss, despite a plunge in revenues caused by the coronavirus pandemic.
For the year to 31 December, the parent company of low-cost carrier Indonesia AirAsia was Rp1.67 trillion ($115 million) in the red at the operating level. This compares to the Rp2.8 trillion loss it posted for 2020.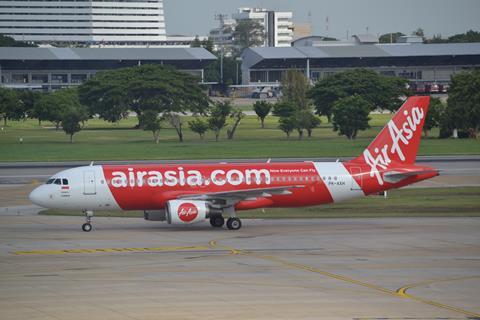 Full-year revenue plunged 61% to Rp626 billion, led by a collapse in passenger travel revenue. Indonesia AirAsia suspended operations for nearly three months from July 2021, owing to pandemic-related travel restrictions as Indonesia battled a surge in infections. The company adds that cargo and charter-related takings improved year on year.
Full-year expenses fell 48% to Rp2.3 trillion, due mostly to reduced flying activity, which saw fuel, maintenance, as well as flight services costs decreasing year on year.
AirAsia Indonesia narrowed its full-year net loss slightly, at Rp2.3 trillion, compared to 2020's Rp2.8 trillion.
The company ended the year with Rp21 billion in cash and cash equivalents, higher than the Rp18.7 billion it started 2021 with.
On efforts to ramp up recovery, AirAsia Indonesia says it will continue to impose cost-cutting measures. including implementing pay cuts, as well as cutting events, marketing, as well as sponsorship-related costs.
It will also continue talks on payment deferrals and cost renegotiation.
"Moreover, the group has obtained the financial support letter from Capital A (formerly AirAsia Group Berhad) stating that they will continue to provide sufficient financial support for the operations," states AirAsia Indonesia.