Investment firm Bain Capital is to take a 16.6% share in Icelandair Group, through the IcKr8.1 billion ($66 million) acquisition of new shares in the company.
Bain Capital has entered a binding agreement to subscribe to 5.66 billion new shares.
Its acquisition is conditional upon shareholders agreeing to the transaction and waiving their pre-emptive rights to the new shares.
Icelandair Group shareholders will meet on 23 July to vote on the investment proposal.
"We are pleased to have a leading global investor with deep industry knowledge recognise our efforts and commitment to secure Icelandair's bright future," says chief executive Bogi Nils Bogason.
Bain Capital would also place a representative on the board of directors. One of the board members, Ulfar Steindorsson, will step down if the transaction is approved.
"The capital increase will further strengthen Icelandair Group's financial position, increasing its capabilities of seizing opportunities in the current unprecedented operational conditions," says the Icelandic operator.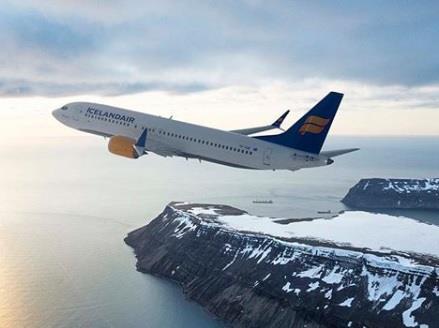 Bain Capital Credit managing director Matthew Evans says a full recovery of the global travel and tourism market is "likely to take some time", but the investor believes Icelandair has a "highly competitive business model built for long-term success".
"We are confident our experience across the aviation ecosystem and value-added approach will help grow the company for the benefit of all stakeholders," he adds.
Icelandair is facing competition from a new Icelandic budget airline, Play, which is set to start operations on 24 June and is undertaking its own share offering.
As part of its agreement Bain Capital will receive a warrant for subscription rights amounting to 25% of the new shares it is purchasing, at the same price plus 15% interest.
This warrant can be exercised over a 10-day period immediately after Icelandair Group publishes its second-quarter 2022 financial results.