European regulators have found Italy must recover a further €400 million ($430 million) of state aid granted to the country's former flag carrier Alitalia, though an earlier ruling means successor ITA Airways is not be liable for the repayment.
The European Commission had already in September 2021 ruled that €900 million of company loans given to Alitalia after it entered administration in 2017 was illegal under state aid rules and should be recovered from Alitalia. It has now reached the same view on a further loan of €400 million granted to Alitalia in 2019.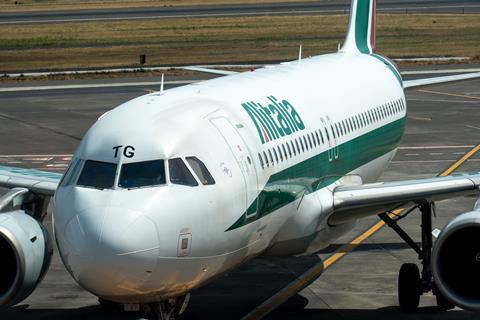 "Today the Commission has concluded that no private investor would have granted the loan to the company at the time and that the loan gave Alitalia an unfair economic advantage vis-a-vis its competitors on national, European and world routes, which amounted to incompatible state aid. Italy must now recover the illegal state aid amounting to €400 million plus interest from Alitalia," it says.
Alitalia ceased operations in October 2021 and was replaced by a newly established Italian carrier ITA Airways – which acquired some of the former assets of Alitalia. Crucially, though, ITA will not be liable for the illegal state aid.
"The Commission has already found in September 2021 that ITA Airways, which had acquired some of Alitalia's assets in 2021, is not the economic successor of Alitalia and that therefore it is not liable to repay the illegal state aid received by Alitalia," the Commission says.
It was not immediately clear how Italy will attempt to recoup the €1.3 billion from the defunct airline.
Meanwhile, Italy is currently holding talks with Lufthansa over the airline group acquiring a minority stake in ITA.