Italian government talks with Lufthansa over the latter acquiring stake in national airline ITA Airways appear to have come to fruition amid widespread reports that a deal could be announced on 25 May.
The German airline group began talks in late January with the Italian finance ministry over a move to acquire, initially a minority stake, in ITA. The talks also covered the option for Lufthansa to ultimately acquire a majority stake in the airline.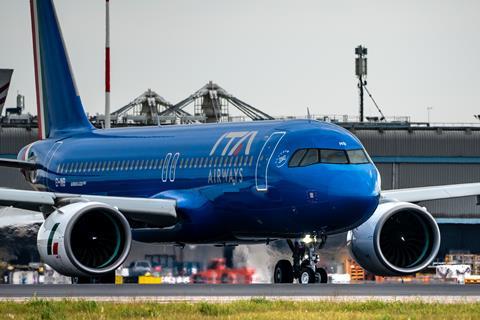 Those talks have since been extended past initial deadlines, with a Lufthansa spokesman noting earlier this month that it remained in "intensive talks" with the Italian finance ministry.
Italian daily La Repubblica is among the Italian media to report that a deal is set to be announced on Thursday. That is likely to cover Lufthansa taking a 40% stake in ITA initially, but with options to take full-control within two years.
Lufthansa previously struck a similar two-stage deal in acquiring Brussels Airlines, one of several airline additions within the group. Lufthansa also counts Italian regional Air Dolomiti, Austrian Airlines and Swiss International Air Lines among the wider group.
The carrier's chief executive Carsten Spohr has flagged the importance of adding a southern European hub to the group in previously explaining its interest in ITA. Lufthansa has long shown interest in the Italian market, it's biggest foreign market after the USA. It has previously been among potential suitors of ITA's predecessor Alitalia and operated a short-lived Lufthansa Italia brand out of Milan, in addition to having acquired northern Italy regional Air Dolomiti.
A deal would also secure a private investor for ITA within two years of the carrier being set up by the Italian government as a replacement for Alitalia.