Japan will reopen its borders to international travel from 11 October, bringing an integral air travel market fully back on-line.
In a speech to the New York Stock Exchange about Japan's potential as an investment destination, Japanese prime minister Fumio Kishida stressed that Japan has benefited from the free flow of people, goods and capital.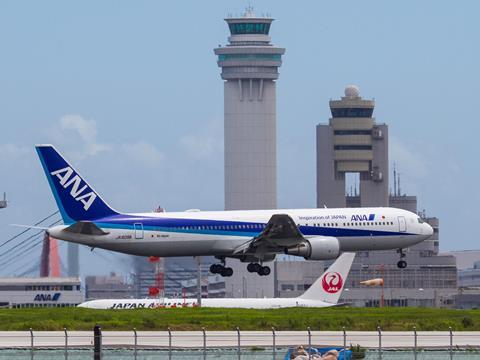 "We have multi-layered trade and investment relations with countries around the globe and actively promote economic partnerships…this will not change," says Kishida.
"Covid-19, of course, interrupted all of these benefits. But from October 11, Japan will relax border control measures to be on par with the U.S., as well as resume visa-free travel and individual travel."
Japan's planned opening has been long rumored. For now, travelers can visit Japan, but only with tour groups on specific itineraries. Overall numbers are also capped.
According to Statista 2022, Japan received 31.9 million international visitors in 2019, the last full year before the coronavirus pandemic. This plunged to 4.1 million in 2020, and to just 250,000 in 2021.
Cirium schedules data highlights the impact of travel restrictions on air traffic. In September 2019, airlines operated 47,100 international services to Japan, but in September 2022 this number is likely to come in at 10,700. September 2021 was even worse, with just 5,100 international services into Japan.
"We can expect a surge in travel to Japan as pent up demand has been welling up over time," says Philip Goh, IATA's regional vice president for Asia-Pacific.
"Japan is a very popular choice destination for many people and will benefit from the return of visitors, as we have also seen when border measures were eased in other markets. It will be crucial for the entire aviation value chain in Japan to be well prepared and adequately resourced to handle the expected surge of inbound visitors. We must avoid the travel disruptions and problems seen in the major hubs in Europe and the US by being better prepared for a robust upswing."
This article has been updated with a comment from IATA's Philip Goh