The chief executive of regional carrier KLM Cityhopper has warned of the potentially serious impact of introducing a transfer tax at Schiphol airport, while stating his belief that the commercial aviation sector and the Dutch government will "find each other again" and achieve better outcomes at the hub.
Speaking at the European Regions Airline Association (ERA) General Assembly in Innsbruck on 11 October, Maarten Koopmans cites the "good" collaboration historically achieved between the country's aviation stakeholders and the government, saying he believes that relationship can be re-established. That is particularly important to regional unit Cityhopper, which ranks as the busiest airline at Schiphol, operating 55% of KLM's flights at the facility, making it particularly exposed to recently introduced policies that will restrict operations at the hub.
"When you look at the situation of today, we need to rejuvenate that collaboration… I don't think we do that in the best way at the moment," he states.
"We built a great hub at Schiphol [and] I think we will find each other again."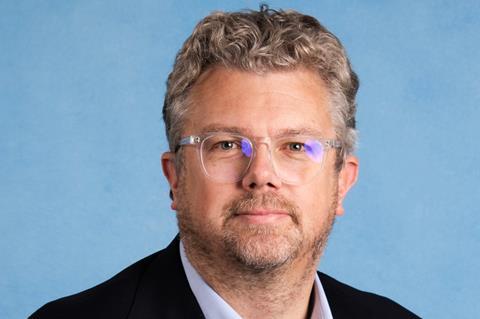 Nevertheless, Koopmans warns that proposals being discussed in recent weeks by "some of the politicians" to introduce a tax on transfer passengers at Schiphol – in excess of €100 ($105) on a return flight – would "kill the network" for KLM by making the hub even more uncompetitive.
"I think they will realise that is not a good idea," he says.
Such a move – which is a proposal at this stage – would exacerbate the challenges brought about by policies introduced by the current government, including caps on flight numbers and night operations at the KLM hub, which are already making the airline group "less able to make a transition" towards a more sustainable future by weakening its financial prospects.
His belief is that the current Dutch administration is therefore misreading "what the public wants" when it comes to commercial aviation.
Nevertheless, "I think they are listening", Koopmans says of the government, the formation of which is likely to change later this year when general elections are held following the collapse of the current coalition in July.
He notes that the airline shares the government's aims on reducing CO2 emissions and noise at airports, but reiterates that a "balanced approach" should be taken, where measures such as KLM's introduction of the latest-generation aircraft technology, the use of sustainable aviation fuel and operational adjustments eliminate the need for flight restrictions.
"We want to make the transition," Koopmans states. "We are ready. We want to go and do it. But with a cap and blunt taxes, it won't work."