Lessor Avation has observed improving conditions as the airline sector starts to emerge from the coronavirus pandemic, and provides updates on customer Philippine Airlines (PAL).
"The company is seeing an increased number of positive data points that support increased optimism in the aircraft leasing sector," says Avation executive chairman Jeff Chatfield.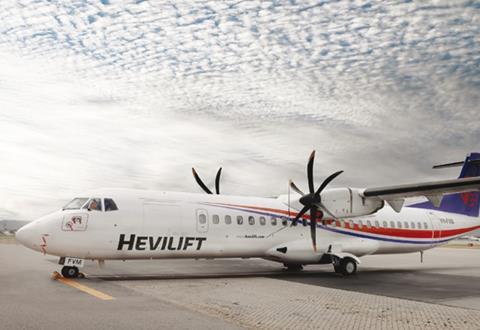 "We are seeing increased interest from airlines to buy or lease aircraft at sustainable lease rates, more senior lenders willing to lend against aircraft assets, aircraft orders from airlines and improved utilization of aircraft. These factors all support the emergence of the industry from the pandemic."
Aviation manages 42 aircraft, the majority of which (26) are ATRs. The balance of its flee comprises narrowbody jets and two widebodies – an Airbus A330-300 and a Boeing 777-300ER.
In regard to PAL, which leases the 777-300ER, Avation notes that the carrier has exited bankruptcy and that its restructuring plan became effective as of 31 December 2021.
Avation collected monthly rent from PAL from 3 September with charges based on hourly utilization rates, and that the carrier is up to date with payments.
Avation also received a cash payment for the period from 1 September 2020 to 3 September 2021, as well as other compensation. From 1 March, the lease of the aircraft will revert to a fixed rate.
As for its results, Avation's net loss for the six months ended 31 December narrowed to $15.9 million from $61 million a year earlier, while revenue fell 6% to $57.9 million.