Lessor Avolon has painted an optimistic outlook for the aviation sector's continued recovery in 2022, noting medical progress against the coronavirus pandemic and economic growth.
It observes that over 9 billion coronavirus vaccines have been administered, and that each successive wave of Covid-19 sees a fall in lethality.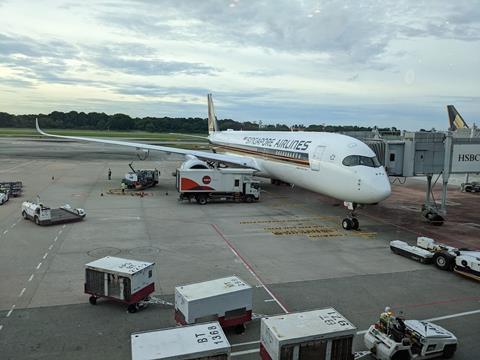 "Medical progress underpins aviation's recovery enabling governments and passengers to travel again," says Avolon.
It also ses continued economic growth this year, "driving demand for air travel when passengers are freed to do so."
The company made the observations in 2022 outlook entitled 'Rise Above,' authored by head of portfolio management Jim Morrison and head of counterparty risk Rosmarie O'Leary.
Another major trend that will continue is the push to sustainable aviation. The lessor observes that there are over 250 electric, hybrid, or hydrogen projects underway, and that advanced air mobility companies raised over $6 billion in 2021.
In the push to sustainable aviation, however, it warns that creating rules that have unintended consequences must be avoided, given that aviation supports 1% of world GDP directly, and 8% indirectly.
As for airlines, Avolon warns that profits could be a challenge, mainly owing to the $220 billion in debt they accumulated to survive the pandemic, bringing total debt to $625 billion. The $200 billion of net losses airlines will generate in the 2020-2022 timeframe will wipe out profitability of the 2010s.
"Just as operating margins are starting to recovery, rent and debt moratoria are coming to an end," it says. "Despite a strong push to increase variable cost structures over the past two years, higher fixed costs threaten to delay airlines' return to profitability."
Avolon believes that business travel could return to around two-thirds of pre-pandemic levels by the end of the year. Finding Pilots, however, will remain a challenge, particularly given that furloughs during the pandemic and competition with other sectors have reduced the appeal of aviation careers.
While Airbus and Boeing were able to generate orders in 2021 as airlines bet on the recovery, supply chains still remain what Avolon views as a "major challenge." The lessor also sounds a positive note about the outlook for widebodies.
"There are still too many widebody aircraft today, the hangover of over-production last decade," it says. "Nevertheless, the reported demise of widebodies is overdone. There are almost no new airports being built outside of China. Slot and gate constraints make larger aircraft a necessity."
Avolon also sees continued strength in the freighter market, noting that freighter conversion slots are booked through the mid-2020s.
"With limited 767 passenger feedstock available and carbon standards set to obsolete today's factory freighters by the end of 2027, the transition from Boeing freighter dominance has commenced," it adds.
"The A330-300 converted freighter is the natural medium widebody successor with the right capabilities for e-commerce payloads."
AVOLON's FORECASTS FOR 2022
International air traffic recovery in 2022 will mirror domestic in 2021
Operational challenges, not demand shortage limit aviation's growth
Cargo drives airlines to profits
Lessors share of large commercial fleet surpasses 50%
Full-scale prototypes of ten all-electric aircraft will fly
Outlook for 2030 sustainable aviation fuel product quadruples as projects are funded in 2022
The price of carbon credits doubles again