Flypop chief executive Nino Judge thinks this is a perfect moment to start an airline – particularly one with a distinct "low-cost, long haul" model, and serving a market set to "surge" as the pandemic retreats.
Flypop – which will connect London's Stansted airport with secondary Indian cities using leased, single-class Airbus A330s – is in the final stages of attaining its UK air operator's certificate. He plans to launch services – initially to Amritsar, Ahmedabad and possibly Goa – immediately restrictions on air travel between the UK and India are lifted, possibly as early as October, he believes.
"As soon as India is green-lit, we will be ready," he says, referring to the UK's traffic light system of rules for international travel. "It's a great time to be doing this."
After months of tight restrictions on flying between the two countries, there will be a "surge of demand", mainly from the VFR (visiting friends and relatives) segment, he maintains.
Flypop has two unique features, says Judge, who is appearing on a panel entitled "The roadmap to returning to the skies – the future of air travel" at Farnborough International Airshow Connect on 14 July.
The first is that it will be the only airline providing direct flights to some of the less-prominent cities where the bulk of the UK's extensive Indian-heritage community have family connections. "There is virtually no diaspora from Delhi or Mumbai," the best-served destinations from the UK, he says. "A lot of the time people who fly there end up taking eight-hour taxi rides."
The second is that Flypop will adopt a no-frills approach that he says "has never been afforded to the diaspora". His A330s, leased from Avolon and formerly operated by Cebu Pacific, will be outfitted in a high-density, nine-abreast 30in configuration, although 45 seats will come with 33in, and 28 seats at the front will be seven abreast and offer 38 inches of legroom.
There will be a paid-for food and beverage service, and passengers will be permitted an onboard small rucksack or bag. Every seat will come with its own power source.
The airline will take delivery of its first two aircraft in September, and another two will follow in early 2022 and later that year. Judge says getting a hold of the widebodies has been easy as "there are about 1,000 A330s parked around the world". The aircraft cabins are being reconfigured at two unnamed UK maintenance, repair and overhaul companies.
He plans to acquire A330neos in the future.
The mass of job losses sparked by the Covid-19 crisis has also made it simpler to recruit staff, from executives to pilots and cabin crew. "We have been able to assemble some remarkable talent," he says.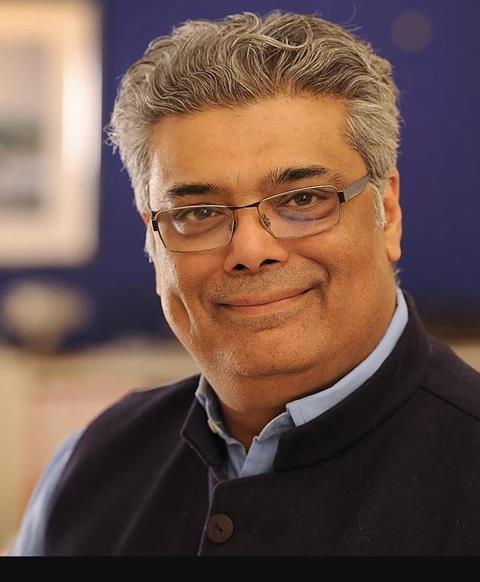 Eventually, Judge – an aerospace engineer and former City bond trader and motor racing entrepreneur, who has been working on the launch of Flypop for five years – plans to serve a range of destinations in South Asia, as well as Africa and the Caribbean. "If there is a diaspora in the UK, we believe there is a market," he says.
Although he expects the VFR market to account for 80% of his passengers, he says the airline will also appeal to independent, budget travelers, believing the Indian tourist market is "underserved". He adds: "We will partner with holiday companies for package holidays, and create our own demand."
Judge can personally identify with many of his fellow Britons of Indian descent who are desperate to travel to the country once restrictions end. He lost both his parents to Covid-19 and wants to go there as soon as possible to scatter their ashes on the river Ganges, sacred to many Indians. For others, he says, it will be delayed weddings and visits to see elderly family members or newborns.