Lufthansa Cargo was among the few air transport operations to improve its performance over the course of the coronavirus crisis, as demand for freight capacity surged.
First-half freight sales rose to €1.3 billion. The logistics division achieved a €299 million ($354 million) profit at adjusted EBIT level over the second quarter, an improvement on a loss in the same period last year.
It meant adjusted EBIT over the first six months reached €277 million, with the depreciation of two Boeing MD-11Fs cutting the overall EBIT to €258 million.
Lufthansa Group attributes the figures to the loss of capacity which would normally have been offered by the passenger fleet, and a resulting "significant" increase in yields.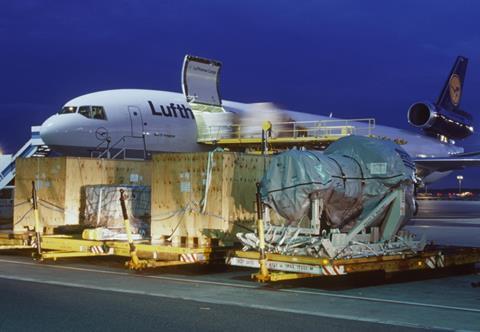 Transport of protective medical equipment, in particular, was in high demand over the first half. Passenger aircraft have been converted to freighters, in some cases, to compensate for the loss of hold capacity.
"I think there's a strong future for cargo in the short- and mid-term," said chief executive Carsten Spohr during a half-year briefing on 6 August, referring to the "squeezed" capacity situation.
Spohr says that, on some routes, the high cargo revenues are such that the break-even passenger load factor is zero.
"In this industry in 30 years, I've never seen that," says Spohr, adding that the situation overturns the normal strategy of filling aircraft with passengers and using remaining capacity for freight.