Lufthansa Group is sticking to its full-year profit expectations despite rising fuel costs, after posting a third quarter operating profit of €1.47 billion ($1.55 billion) on continued strong demand.
The adjusted EBIT profit, the second highest quarterly performance in its history, marks a 31% increase on the third quarter of last year and also topped the same period in 2019 before the pandemic.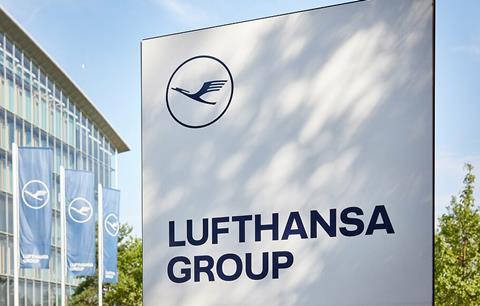 All of its major airline units improved profitability over the same period last year, helping the group more than double passenger airline profits to €1.36 billion. However, strong recent profits at Lufthansa Cargo fell away to almost breakeven for the quarter as revenues shrunk 40%.
Lufthansa airline units by adjusted profit (Q3 2023)
Airline
Q3 2023
Q3 2022
Source: Lufthansa Q3 report
Lufthansa
€641m
€224m
Swiss International Air Lines
€327m
€234m
Eurowings
€181m
€101m
Austrian Airlines
€129m
€110m
Brussels Airlines
€71m
€52m
Lufthansa Cargo
€1n
€331m
TOTAL
€1,468m
€1,124m
The group profits were driven by record revenues, climbing 8% to reach €10.3 billion for the third quarter, itself reflecting further increases in capacity and yields during the period.
Lufthansa Group chief executive Carsten Spohr says: "All airlines in our group and Lufthansa Technik contributed to this [strong performance] with double-digit profit margins.
"We have also made significant improvements in operational stability and regularity despite continued challenging conditions. This trend is the basis for meeting our premium and quality standards and those of our customers even more effectively in the future again.
"Even though the geopolitical situation remains challenging, our booking outlook gives us reason to be positive - not only for a very good group result this year, but also beyond."
Lufthansa says it expects "a positive operating result" for the fourth quarter, including contributions from its cargo and MRO units.
"Despite the increase in fuel costs in recent weeks, the group is confirming its previous expectation of generating an adjusted EBIT for 2023 of more than €2.6 billion," it says.
Lufthansa's group net profit was up 47% for the third quarter to just under €1.2 billion.