Cathay Pacific and Malaysia Airlines will not proceed with plans for a joint-business, after regulators in Malaysia expressed concern over the "significant reduction" in competition.
Both carriers – members of the Oneworld alliance – had intended to enter into a metal-neutral joint business for flights between Malaysia and Hong Kong.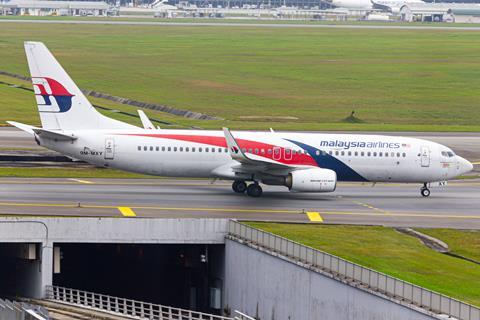 Under the proposed partnership, which was first announced in May 2022, both carriers intend to cooperate on areas such as "revenue and cost-sharing, pricing coordination, network planning and schedule coordination, service and product coordination, as well as joint sales and marketing", states the Malaysian Aviation Commission (Mavcom).
The commission found that the proposed joint business will lead to a "significant reduction" on the Kuala Lumpur-Hong Kong market.
"The parties are each other's closest competitors on the route and the elimination of competition between the parties could potentially lead to negative effects to consumers in the form of increased prices or reduced service levels," Mavcom adds.
In January and March this year, the commission informed the two carriers of its concerns over the reduction of competition.
However, Mavcom and the airlines "were not able to come to an agreement on undertakings that would adequately address the commission's concerns", and so scrapped plans to proceed with the joint business.
According to Cirium schedules data, there are four carriers flying between Hong Kong and Malaysia. AirAsia Malaysia has the largest frequencies, flying from Kuala Lumpur, Kota Kinabalu and Penang 34 times a week.
Malaysia Airlines has 10 weekly flights between Kuala Lumpur and Hong Kong, while Cathay has twice-daily flights between the two cities, with another four weekly flights to Penang.