Malaysian low-cost start-up MYAirline is enjoying strong load factors as it contemplates new international routes and fleet growth.
The airline, which started operations in December 2022, is on the verge of taking its eighth leased Airbus A320, according to chief executive Rayner Teo.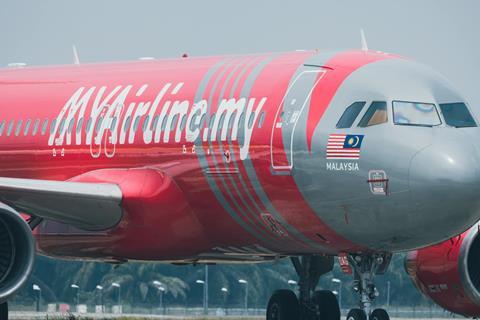 Teo adds that the carrier also has imminent plans to launch services to Singapore from its hub at KLIA2 - the second terminal of Kuala Lumpur International Airport.
Teo spoke with FlightGlobal at the Langkawi International Maritime and Aerospace exhibition, where the airline has a promotional stand.
Load factors at the LCC average around 92%, and were as high as 96% during MYAirline's first month of operations.
On the carrier's finances, Teo notes that the company is privately owned, and the cash situation is comfortable.
"Up to now, there are no issues on that front," says Teo. "But as we go forward we will definitely be exploring other methods of bringing in cash and funding. But that is at a later stage."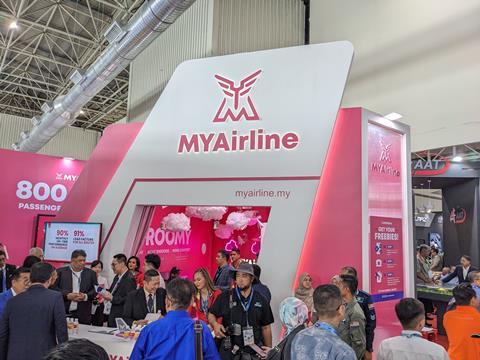 Teo also shed light on the company's plans to start operations to both of Bangkok's International Airports, Suvarnabhumi and Don Mueang from late June. Within a month of commencing Bangkok services, MYAirline will operate two flights daily to each of the airports.
He says that some customers have preferences about which Bangkok airport they fly too. The move to cover two Bangkok airports also has a strategic rationale: securing valuable slots before Chinese travel to Thailand returns to the levels seen before he coronavirus pandemic.
"Getting a slot is not so difficult, but it's [difficult] to get the slot that you want," he says.
In addition to Singapore, other new international routes are likely to be Jakarta, Phuket, Ho Chi Minh City, and Da Nang.
Regarding fleet, Teo says that MYAirline aims to have 50 aircraft within three years. This is more ambitious than Teo's stated plan in late 2022, when he told FlightGlobal that the aim was to have 50 aircraft in five years.
The carrier is talking to Airbus, Boeing, and Embraer about its future fleet plans, with growth likely to come from a mix of orders and leases.
He is adverse to having a mixed fleet, but acknowledges that depending on future fleet decisions, it is possible that a mixed fleet may be necessary for a time.