The Malaysian Aviation Commission (MAVCOM) has intensified its investigation into the collapse of low-cost carrier MYAirline, amid arrests of the airline's backers.
In addition to the investigation into the carrier, which abruptly ceased operations on 12 October, MAVCOM is considering a suspension of the carrier's air service license, which allows it to sell tickets.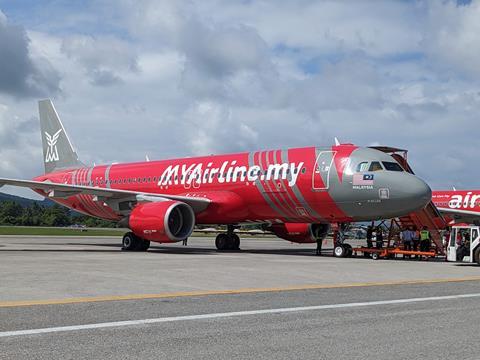 On 16 October, the Civil Aviation Authority of Malaysia suspended MYAirline's air operator certificate for 90 days, pending investigations.
"In addition, MAVCOM is further investigating MYAirline for other possible breaches of its ASL conditions," says the agency.
"With regard to refunds to the impacted consumers, MAVCOM has also engaged various agencies, including Bank Negara Malaysia, to seek all possible avenues to refund affected consumers. MAVCOM will provide additional updates on refunds to the public in due course."
In Malaysia, airlines require both an ASL and AOC to operate scheduled services.
MAVCOM's statements come amid reports that Malaysia's police have arrested some of MYAirline's financial backers on alleged charges of money laundering, unlicensed deposit-taking schemes, and fraud.
A key person named in the investigation is Goh Hwan Hua, a MYAirline backer who has reportedly been under police surveillance for some years.
MAVCOM itself is likely to be investigated for allowing MYAirline to receive an ASL and AOC in the first place, given reported remarks by transport minister Anthony Loke.
"Whether or not they have gone through a proper process and procedure, that is something that we need further investigation," Loke is reported to have said.
"This is definitely something that Mavcom has to be answerable. They have to be accountable in terms of the process of granting the (ASL) licence."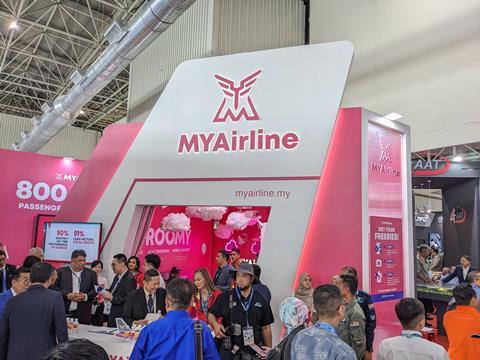 MYAirline started flying on 1 December 2022 with Airbus A320 aircraft. The carrier's founding chief executive was AirAsia veteran Rayner Teo, who cited health reasons as a reason to step down shortly before MYAirline stopped services. His leadership team included several colleagues from AirAsia.
The idea for MYAirline emerged during the depths of the coronavirus pandemic in 2020 when Malaysia was largely locked down. Late that year, Teo and Goh discussed the idea of a new airline, decided that the industry's eventual recovery would offer an opportunity for a startup.
Through two of his companies, Goh holds 98% of MYAirline, while Teo holds a 2%.
Cirium fleets data indicates that MYAirline has 10 A320s, all of which are listed as in storage.