German carrier Lufthansa Airlines has lifted the threat of compulsory redundancies among its pilots through a series of measures aimed at reducing staff levels in light of the pandemic-hit on demand.
The mainline carrier says it has already made the necessary cuts among captains through a voluntary leave programme. It adds that it will offer first officers the "opportunity to exit from their contracts", while it is in talks with its social partners over collective part-time agreements to "alleviate" the personnel surplus.
As a result, Lufthansa says it will waive compulsory redundancies for cockpit staff.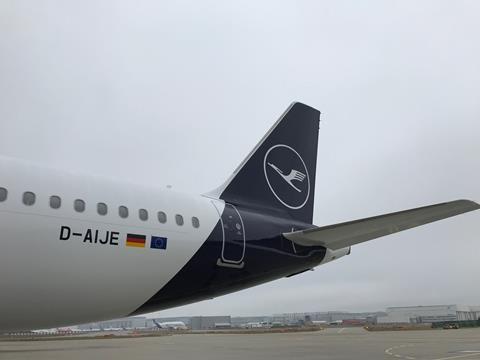 Lufthansa had at the end of 2020 struck a cost-savings deal with pilots to avert layoffs until the end of March this year.
Lufthansa executive board member for human resources Michael Niggemann says: "We have worked hard in recent weeks and months to avert compulsory redundancies for the cockpit staff of our core brand – despite the pandemic's serious impact. It is a great success that we have succeeded to do so."
The group is working through solutions for pilots from its Germanwings unit, whose operations were permanently suspended following the pandemic. Some have been – and can still be until the end of next month – be transferred to low-cost unit Eurowings, while a further 80 pilots will join Lufthansa's operations from Munich.
"Solutions continue being sought for all other pilots affected, thereby offering the prospect of continued employment in an existing or newly established Lufthansa Group flight operation," the airline says.
The group has introduced a voluntary early retirement programme at Lufthansa Cargo.
"A remaining need for further reductions will be accomplished by a voluntary leave programme designed to avert compulsory redundancies, including pilots not close to retirement age, or possible transfers to Lufthansa Airlines," the company says. "The goal is to find solutions together with the social partners."
Lufthansa will also this summer start training pilots at its new flight school under the umbrella of Lufthansa Aviation Training.