A new low-cost carrier appears poised to enter Malaysia's Airline market, according to a report in the country's The Edge newspaper.
The name of the new carrier will be MYAirline, says The Edge.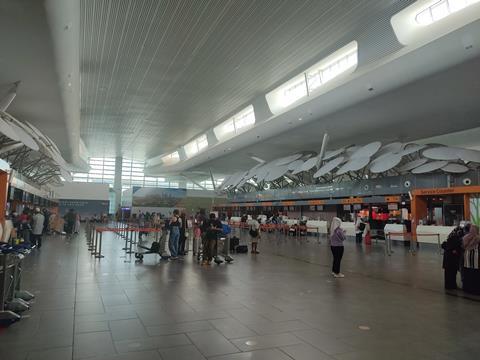 The former name of MYAirline is 79 Elite, which has a Conditional Approval for Air Service License (ASL) from the Malaysian Aviation Commission. The commission's web site indicates that the ASL will expire on 31 December.
In a recent post on LinkedIn, independent aviation analyst Brendan Sobie stated that a new Malaysian carrier would launch in the first half of 2022 operating with leased Airbus A320s.
A subsequent research note from Malaysian brokerage CGSCIMB notes that two A320s have already been leased.
According to the The Edge, three MYAirline directors were previously senior figures in Malaysia's aviation sector.
MYAirline will apparently operate with an 'Ultra-low-cost-carrier' model.
News of a new Malaysian LCC follows Bursa Malaysia's decision to label the country's dominant carrier, AirAsia Group, as a 'PN17' company, a categorization for distressed companies.
The categorisation means the airline group risks being delisted if it fails to "regularise" its finances.
Like most carriers in the Asia-Pacific, AirAsia has been hard hit by the travel restrictions imposed by governments to limit the impact of the coronavirus pandemic.
CGSCIMB notes that PN17 companies have 12 months to submit a regularisation plan. If the plan is approved, they have another six months to implement it. Subsequent to this, it must show net profits in the next two consecutive quarters.
It adds that institutional investors may not be permitted to own shares in a PN17 company, and that retail investors "may panic and dump the shares."
AirAsia shares are trading at MYR0.60 ($0.14), sharply down from MYR0.79 on 14 January, when the PN17 news emerged. At the beginning of January 2020, before the pandemic, the company's share price was MYR1.69.