The airline industry has seen blocked funds rise by nearly 50% in the past 12 months, posing an increasing risk to connectivity, according to IATA.
Outlining the latest data as its AGM began in Istanbul on 4 June, the airline association cited some $2.27 billion of blocked funds in April 2023, which represents a 47% rise from April 2022.
More than a third of those blocked funds were held in Nigeria, at $812.2 million, continuing a trend that has seen airlines including Emirates and British Airways cancel services or restrict ticket sales at times over the past 12 months.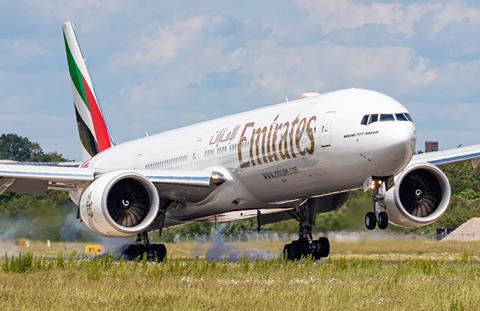 There is a big gap to second-worst offender, Bangladesh, at $214.1 million, IATA data shows. Algeria, Pakistan and Lebanon make up the rest of the top five, who together account for 68% of global blocked funds.
"Airlines cannot continue to offer services in markets where they are unable to repatriate the revenues arising from their commercial activities in those markets," says IATA director general Willie Walsh. "Governments need to work with industry to resolve this situation so airlines can continue to provide the connectivity that is vital to driving economic activity and job creation."
Furthermore, IATA urges governments to "abide by international agreements and treaty obligations" under which fund repatriation occurs.
The blocked funds arise from the sale of tickets, cargo space and other activities, IATA notes.
While there are various reasons for countries blocking the release of funds, in Nigeria the issues have been linked to the country's low foreign currency reserves amid weaker-than-expected crude oil sales.