Asia-Pacific carriers have added several international destinations to their networks, although EVA Airways hints at the challenges facing the Japanese outbound market.
Qantas Airways resumed flights to New York's John F. Kennedy International Airport, operating via Auckland as compared with Los Angeles before the coronavirus pandemic.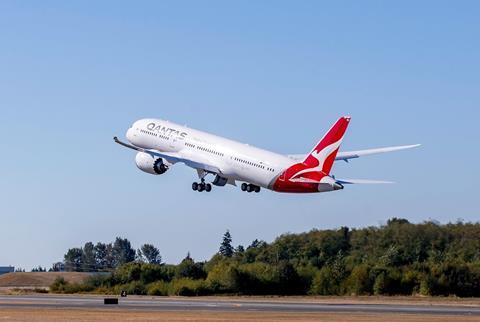 The carrier operates the route three times weekly with Boeing 787-9s and will increase this to four times weekly from October.
"Since international borders re-opened, New York has been one of the most popular destinations for our customers who have been connecting on our partners from Qantas flights arriving into Los Angeles and Dallas, so it's not surprising that we've seen very strong demand since our New York flights went on sale," says Qantas chief executive Alan Joyce.
China Eastern Airlines increased its direct service on the Shanghai-Paris route to daily from three flights daily, using Boeing 777-300ERs.
The carrier says domestic and international air travel is picking up. With the summer peak season approaching, China Eastern plans to ramp up its international network to Japan, South Korea, Southeast Asia, Europe, and Oceania.
China Eastern's Gaungzhou-based compatriot, China Southern Airlines, launched a three-times-weekly service between the western city of Urumqi and to Lahore, adding to an existing route from Urumqi to Pakistan's capital, Islamabad.
Airlines in Taiwan also looked to their international networks. China Airlines is set to launch a Taipei-Prague service from July 18 July using Airbus A350-900s, adding to a European network that includes Frankfurt, Amsterdam, London, Vienna, and Rome.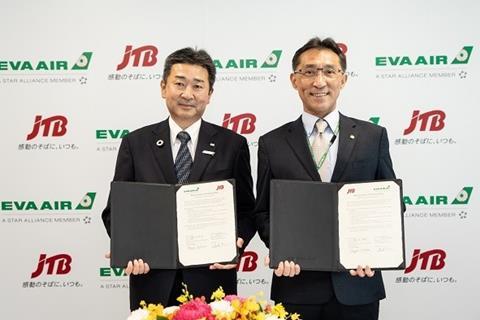 EVA Air signed a memorandum of understanding with Japanese travel agency JTB about promoting Taiwan as a tourist destination in Japan.
According to JTB, the number of Japanese tourists visiting Taiwan is about a third of the level seen before the coronavirus pandemic. The market has also been impacted by the depreciating Japanese Yen and global inflation, which conspire to keep Japanese travellers at home.
JTB also observes that the number of Japanese holding passports was 17.1% in 2022, down from 23.8% in 2019.
Japan's All Nippon Airways announced that it will resume its Tokyo Narita-Perth route on 29 October with three services weekly. Also, during the summer services to Singapore will go to four times daily with the addition of a daily fight from Tokyo Narita.
South Korean low-cost carrier T'Way launched a Seoul Incheon-Bishkek route on 11 June with the 737 Max 8. The new service will operate three times weekly.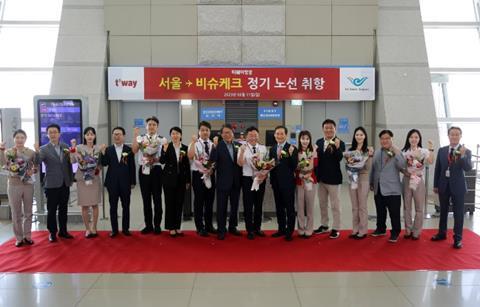 In Southeast Asia, Indonesia AirAsia launched a new Jakarta-Kuching service operating three times weekly. Meanwhile, AirAsia's long-haul, low-cost unit, AirAsia X (AAX), announced a four-times-weekly service on the Kuala Lumpur-Amritsar route, its second Indian service after New Delhi. The Amritsar service will commence from 3 September.
"The restart of this route is also part of our efforts to strengthen AAX's position in South Asia," says AAX chief executive Benyamin Ismail. "We are optimistic that that this route relaunch will not only enhance our medium-haul destination offering with affordable fares, but also contribute to the overall business growth."
Indian carrier Vistara also beefed up its international network, expanding its codeshare agreement with fellow Star Alliance member Lufthansa. The arrangement will see Vistara add its code to 12 of Lufthansa's European destinations, mainly capital cities.