Three Ryanair executives, including group chief Michael O'Leary, were in Ukraine on 20 July to visit the country's largest airport and reiterate the low-cost carrier's intention to make a speedy return to the country once safe operations are possible.
In what was described by Boryspil International airport as the first visit by international airline executives since the Russian invasion last year, O'Leary was joined by Ryanair DAC chief executive Eddie Wilson and commercial director Jason McGuinness in a meeting coordinated by Oleksiy Dubrevskyy, director general of the airport, which serves Kyiv. Representatives from Lviv and Odesa airports also attended the meeting.
During a tour of the Boryspil facility the Ryanair team saw "the preserved state of the infrastructure and its operational readiness to resume flights at any time", according to the airport.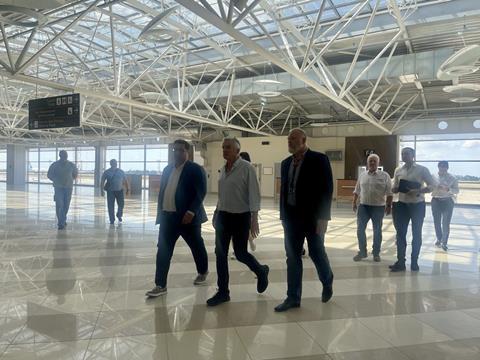 "Ryanair remains a committed partner in rebuilding and investing in aviation," says O'Leary, who was also pictured by Ukraine's national railway company taking a service from Kyiv to the airport. "Today I saw that in the difficult conditions of the war, the Boryspil airport team demonstrates its professionalism and is fully ready for the resumption of flights ASAP.
"Special attention should be paid to the retention of qualified personnel for such a long time, provided that stable functioning is impossible due to the war. "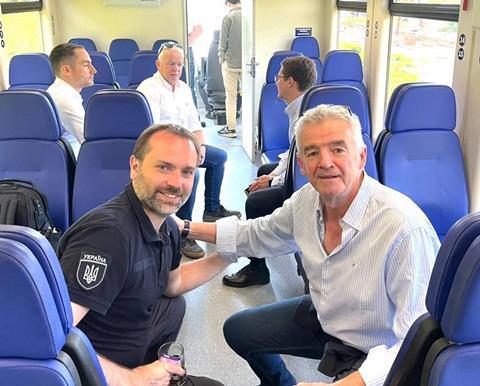 Ryanair has indicated that it plans to open 75 routes between Europe and Ukraine within eight weeks of the airspace being declared safe, and eventually base up to 30 Boeing 737 Max 8-200 aircraft at airports in the country. O'Leary previously insisted his airline would be the first to return to the country when European safety regulator EASA declares the airspace safe.
Dubrevskyy says the visit sends a "powerful signal" that the large European carrier "sees potential" in the Ukrainian air transportation market.
"We, meanwhile, are ready to move from strategic planning to specific operational actions when the airspace becomes open and safe for civil aviation," he says.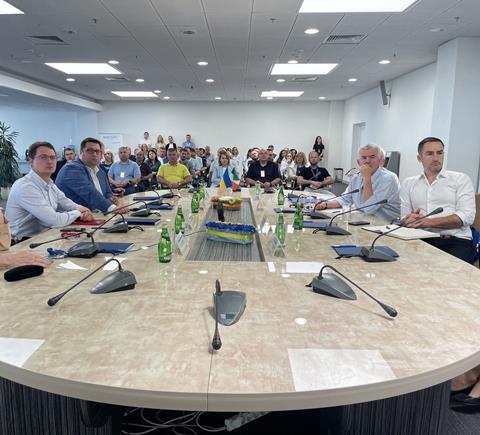 The Ryanair executives also met representatives from Ukraine's Ministry of Reconstruction, led by deputy prime minister for the restoration of Ukraine, Oleksandr Kubrakov. He describes Ryanair as "a loyal partner of Ukraine".
"Maintaining the operability of the aviation infrastructure and personnel vocational skills remains vital for us in the conditions of war," Kubrakov says. "The resumption of flights will be possible as soon as the security situation allows.
"However, we are already working on solutions and investment plans to enable aircraft to fly up quickly."