Chinese civil aviation regulators will divert a number of international arrivals at Shanghai Pudong to other cities in China, as the financial hub faces its worst-ever outbreak from the Omicron strain of the coronavirus.
A statement from the Civil Aviation Administration of China (CAAC) on 15 March says the move, which takes effect 21 March through July, will affect 106 flights operated by five airlines — Air China, China Eastern Airlines, Shanghai Airlines, Juneyao Airlines, and Spring Airlines.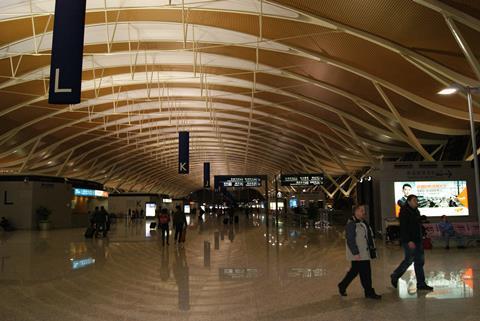 The CAAC, which says the diversion will "ease the pressure" on Shanghai's pandemic management measures, did not state which routes will be affected.
The flights will be diverted from Shanghai Pudong to 12 other airports, most of them in the eastern and southern parts of the country, such as Chengdu, Xiamen, Kunming, as well as Chongqing.
The city reported 439 new infections on 14 March, a new high compared to single digits seen at the start of the month. China, meanwhile, saw more than 5,000 new cases, a new record not seen since the early days of the pandemic.
China's tough zero-infection stance — which has seen prolonged lockdowns and punitive travel restrictions — is threatening to come undone with the more contagious Omicron variant.
Shanghai, in response to the Omicron wave, is already attempting to contain the virus, through measures such as shutting schools and other public spaces and halting interstate land journeys.
Another major Chinese city — Shenzhen in the south — has been placed under lockdown as cases explode.
Chinese state-run media Global Times reports that a number of airports across the country — including those in Shenzhen and Shanghai — have significantly slashed flights for the next few days.