El Al is renegotiating the sale of a batch of Boeing 747-400 engines after the economic impact of the coronavirus outbreak interrupted the original agreement.
The Israeli flag-carrier withdrew its 747-400 fleet from service last year. All the aircraft were fitted with Pratt & Whitney PW4056 engines.
It reached an agreement last November to sell 12 of these engines to a foreign buyer, and expected a pre-tax gain of $30 million.
The sale and the size of the proceeds were conditional on a technical examination of the powerplants and their associated documentation.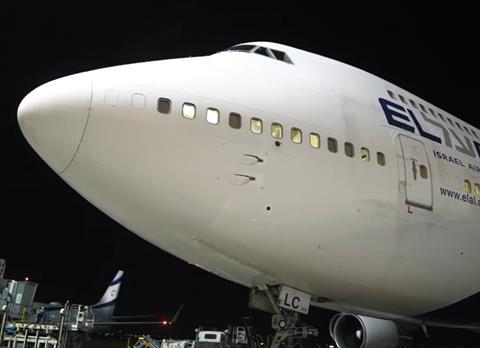 Tests of one engine and its transfer generated a $1.9 million capital gain by the end of 2019 and the company is expecting to recognise an $11 million gain in the first quarter after four other engines were sold.
But El Al says the buyer "wants to renegotiate" the sale of the seven remaining engines in the batch. The carrier says it has entered talks with other potential buyers for some of the engines.
El Al had previously sold a further four PW4056s from its 747-400 operation to a foreign buyer following an agreement in August 2019, for proceeds of $6.6 million.