Pakistan's privatisation ministry has picked a consortium led by Ernst & Young as financial advisor for the planned sale of struggling national carrier Pakistan International Airlines.
In a statement following a 10 November meeting of the ministry's privatisation commission board it says the Ernst & Young consortium was chosen out of eight potential advisors.
The consortium also comprises Dubai-based Bauer Aviation Advisory, Haidermota, Freshfield Bruckhaus Deringer, Nutshell and Knight Frank.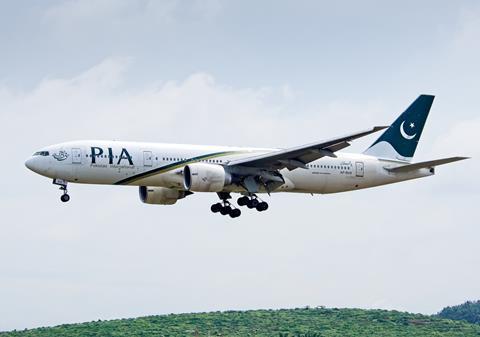 Pakistan's prime minister Shehbaz Sharif in late June announced his government's intention to put PIA through another round of restructuring and in August it was formally added to the government's "active privatisation projects".
PIA has long weighed on public finances, racking up billions of rupees in losses over the past 20 years, after last making a full-year net profit in 2004. It was profitable at an operating level in the first quarter of this year, but noted that it was continuing to face liquidity problems and was also suffering from the weakness of the Pakistani rupee.