Philippine Airlines (PAL) is to double down on improving its product offerings, as the carrier improved its quarterly profit on the back of continued demand recovery.
Airline chief Stanley Ng says the airline will invest in improved cabins and "enhanced travel experience", including a new customer relations management system to be launched this year. This is on top of ongoing fleet renewal plans, which saw the airline firm up orders for nine Airbus A350-1000s at the Paris air show in June.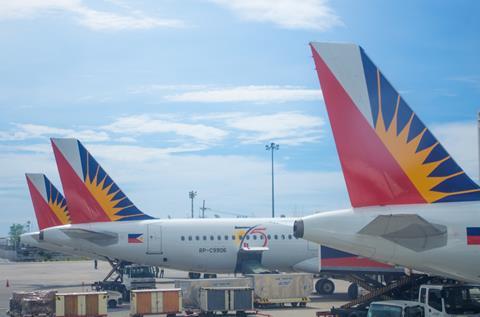 Lucio Tan, president of parent company PAL Holdings, says: "PAL is on a recovery track and is now in a position to carry out major product and digital transformation initiatives in order to grow amid a more competitive and challenging aviation industry."
For the three months to 30 June, PAL reported an operating profit of Ps45.6 billion, up 95% year on year. The airline also posted a net profit of Ps8.1 billion ($141 million), nearly triple the net profit reported in the year-ago period.
Quarterly revenue was up 34% year on year to Ps45.2 billion, outpacing a 23.6% rise in costs to Ps35.1 billion.
In its six-month earnings, the airline reported an operating profit of Ps17.4 billion, an increase of more than two-fold year on year.
Passenger revenue saw the largest increase year on year, but was offset by a 54% decline in cargo revenues, which PAL says was due to the scrapping of cargo charter flights, "to give way to more passenger flights to meet the surge in demand".